Ralph Waterhouse was born in Yorkshire, England, in 1943. Painting became his full-time occupation in the early 1970s after a career as a graphic designer. His wildlife art led to international recognition, including articles in magazines, a feature on BBC Television, and solo and group exhibitions in England, West Germany and the United States.
Douglas Preserve Winter Sunset, oil, 16 x 20"
In the early 1990s, after having moved to California, he transitioned to painting landscapes because was enthralled by the California terrain and its light. Particularly, he finds that the late afternoon and early morning sunlight have a special quality that he loves to capture on canvas. His paintings evoke a feeling of serenity.
Waterhouse has exhibited in the national Oil Painters of America and California Art Club exhibitions. He was asked to present one of his paintings to Margaret Thatcher by the British Consul-General on one of her official visits to California. He also was commissioned to paint several large murals that are prominently placed in some of the main branches and corporate offices of Santa Barbara Bank and Trust, (now Union Bank).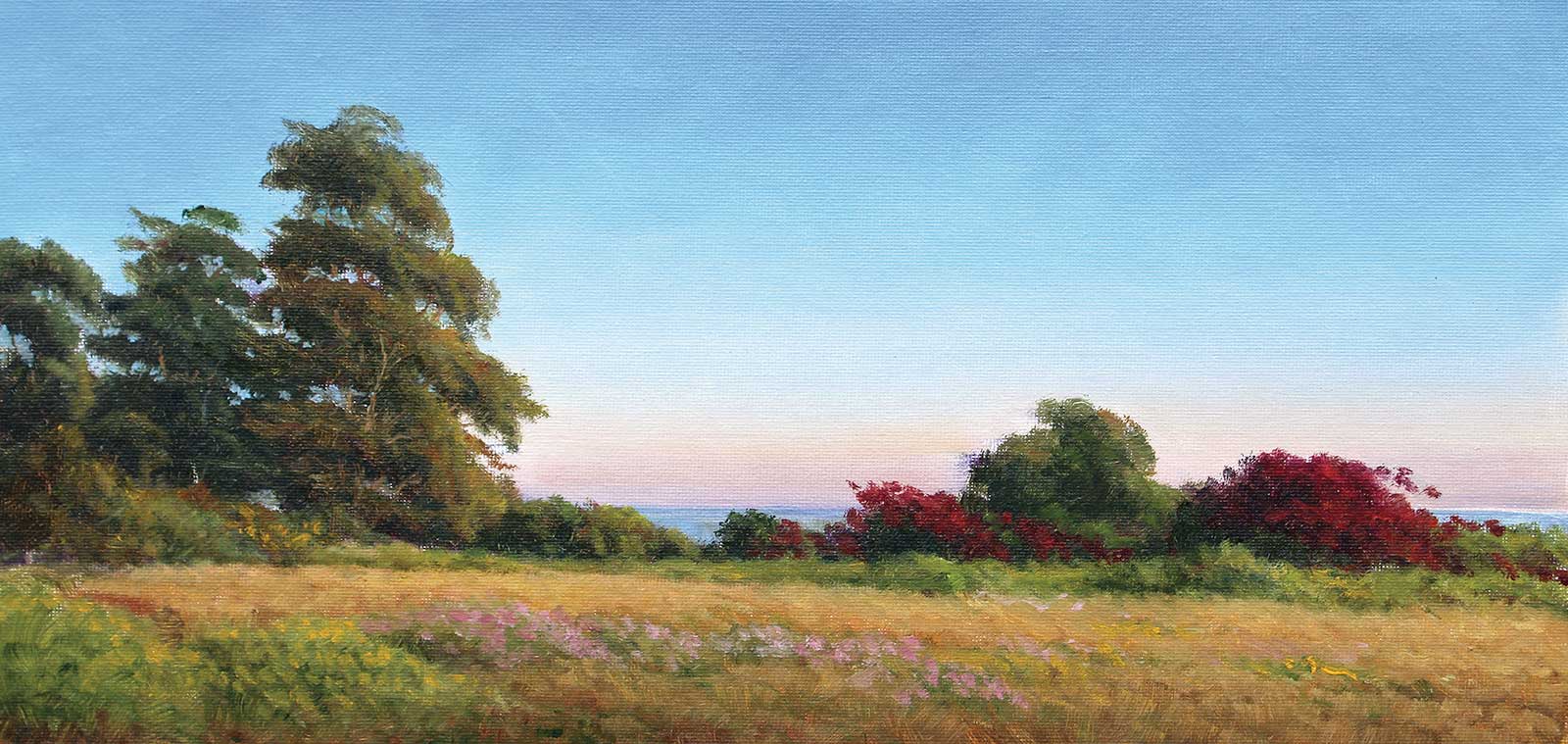 Early Summer Evening, Douglas Preserve, oil, 8 x 16"
Overcast Morning Goleta Slough, oil, 8 x 16"
Waterhouse owned and operated his own gallery in Lake District, England, from 1975 to 1983. In 1984, he and his wife, Diane, opened Waterhouse Gallery in Santa Barbara County, California. The gallery has been in its current location for 28 years. —
Want to See More?
Waterhouse Gallery
1114 State Street #9 | Santa Barbara, CA 93101
(805) 452-1062 | www.waterhousegallery.com


Powered by Froala Editor