Yu Zhang is a versatile artist who draws on his cultural background and experiences to create his works of art. His knowledge of Eastern and Western art and techniques has made his body of work wide ranging across a variety of mediums. Zhang creates oil paintings in a number of subjects including dancers, landscapes and "auspicious paintings"; rice paper paintings that focus on light and color; and calligraphy artworks that are done in the traditional Chinese style with a big brush and one stroke.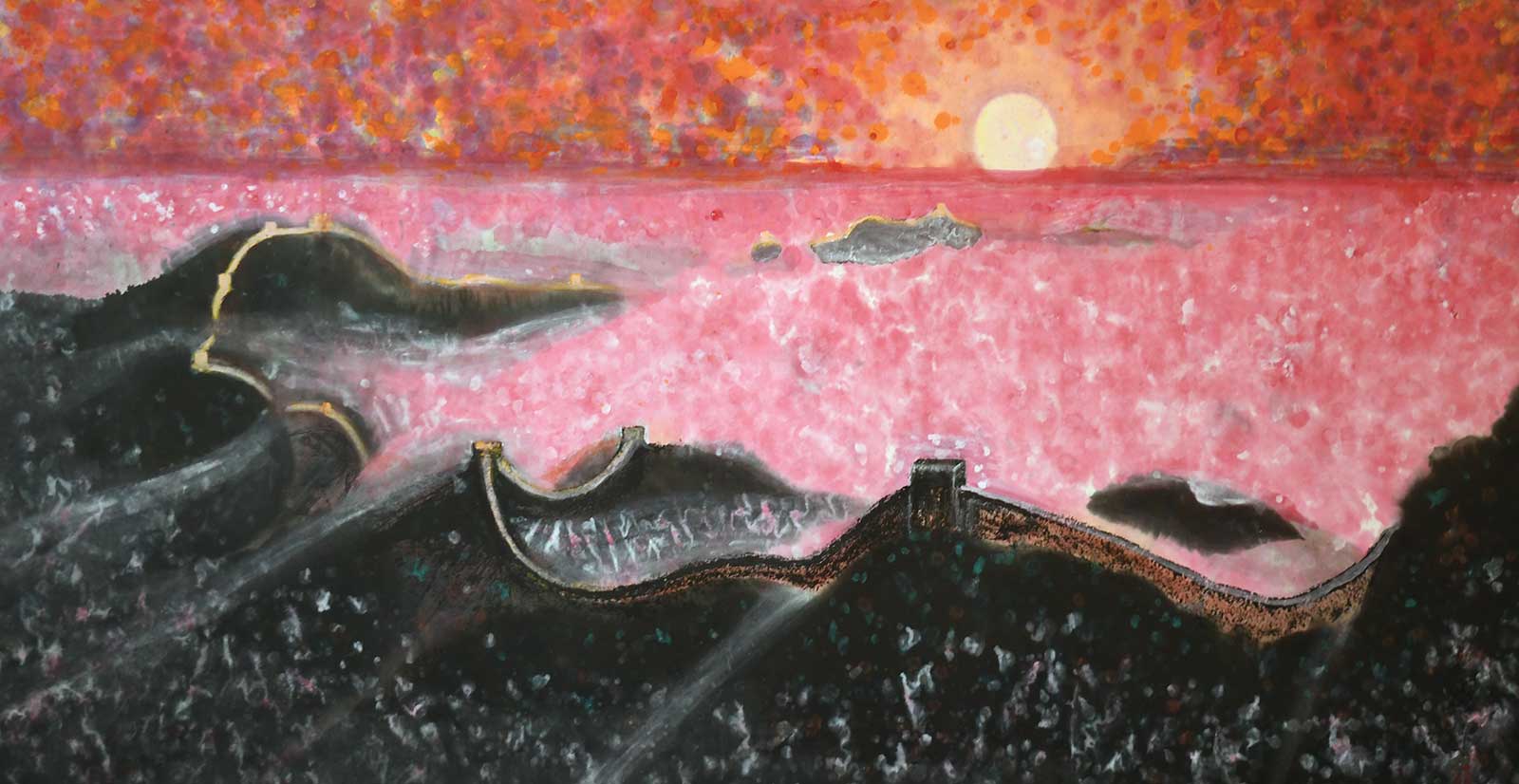 Sun Rising of Great Wall Mountain, traditional Chinese water inks on rice paper, 48 x 96"
In his years working as an artist, Zhang has continued to develop his own artistic vision, leading to the founding of his own art style. The concept, which he calls "Miraclism," is the idea of putting multiple themes in one work of art. In describing the style, the artist says it is "organically organized by two or more themes in one artwork that increase the artwork's 'art capacity' and enjoyed value and interest."
Beautiful Waterfall, traditional Chinese water inks on rice paper, 27 x 56"
He says these multiple-themed paintings bring about new levels of thought, as they move beyond the single entity. Zhang elaborates that the artwork will expand how people think of "various fields and even would change technology, science and social academic theories on considering."
Coconut Palms Bay, traditional Chinese water inks on rice paper, 48 x 96"
Want to See More?
(626) 820-2688 | francisyuzhangusa@yahoo.com
www.miraclismzhang.com
Powered by Froala Editor