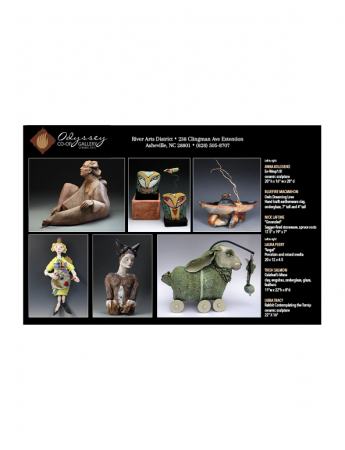 Odyssey Co-Op Gallery
11/1/2019
---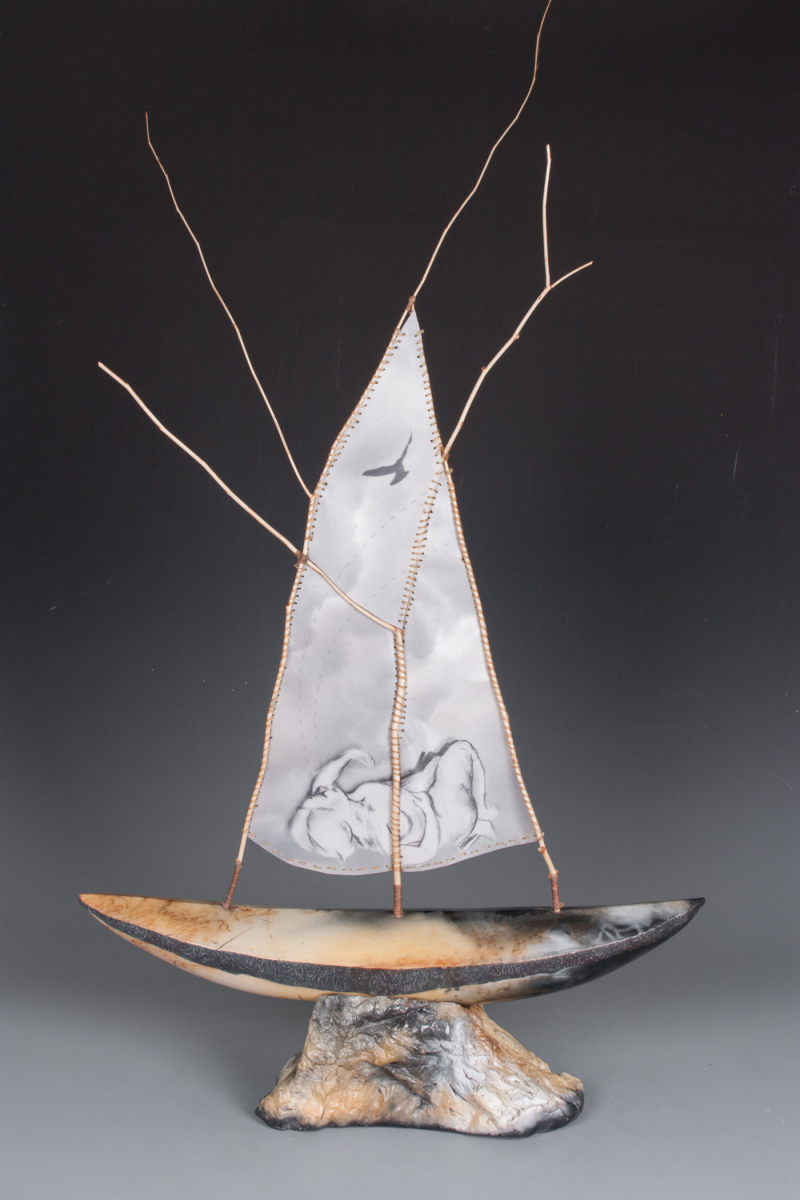 Dreamboat
Nick LaFone
Ceramic sculpture, drawing, vellum, encaustic medium, birch twigs, artificial sinew
34 x 19 x 5 inches (L x W x D)
"Dreamboat" is a multi-media work of various materials. The ceramic boat and base are made of stoneware clay and the sail portion is done with vellum. It consisted of a drawing and a couple photos that were all combined into one image. The clay was sagger-fired in a contained local atmosphere to give the piece its unique markings and color.
---
---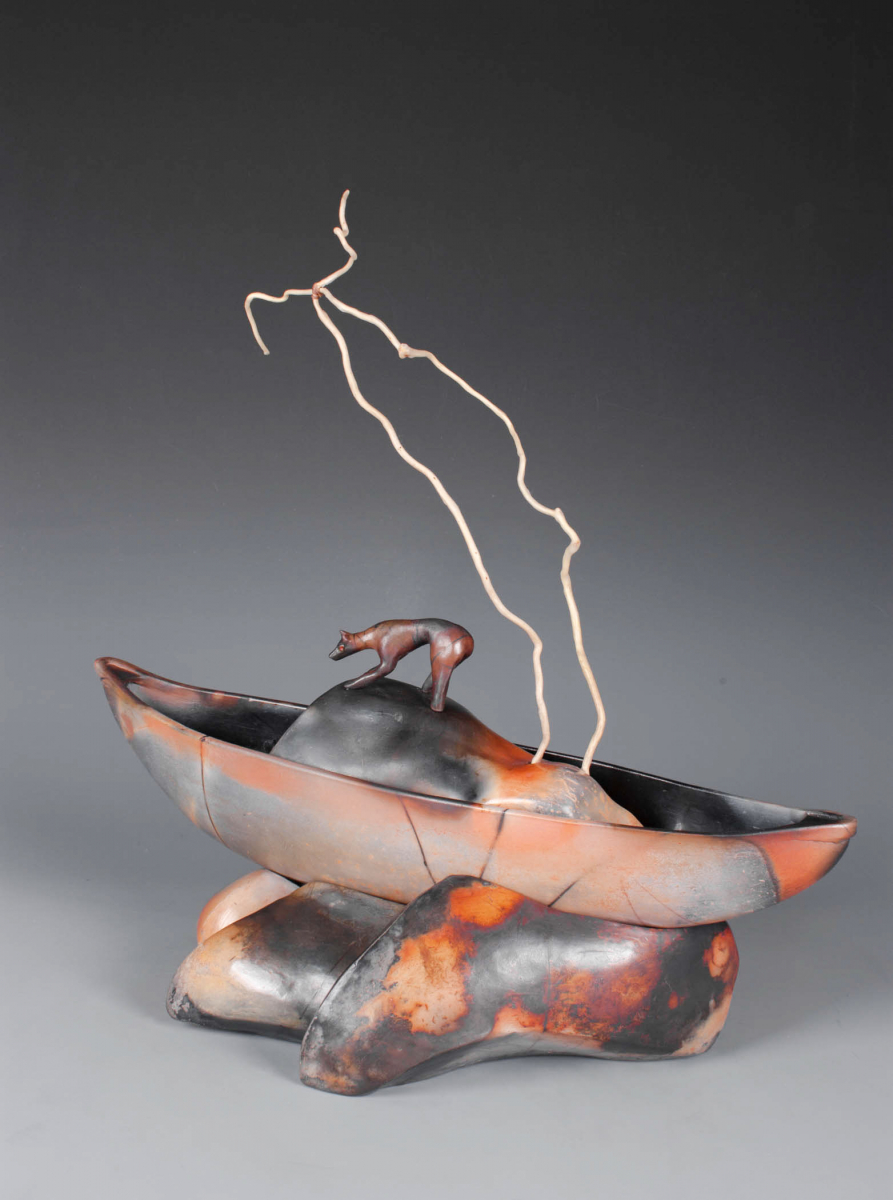 Grounded
Nick LaFone
Ceramic sculpture, birch twigs
17.5 x 19 x 7 inches (L x W x D)
"Grounded" is a ceramic sculpture made from stoneware clay and fired in a container with other materials to give it unique markings and color.
---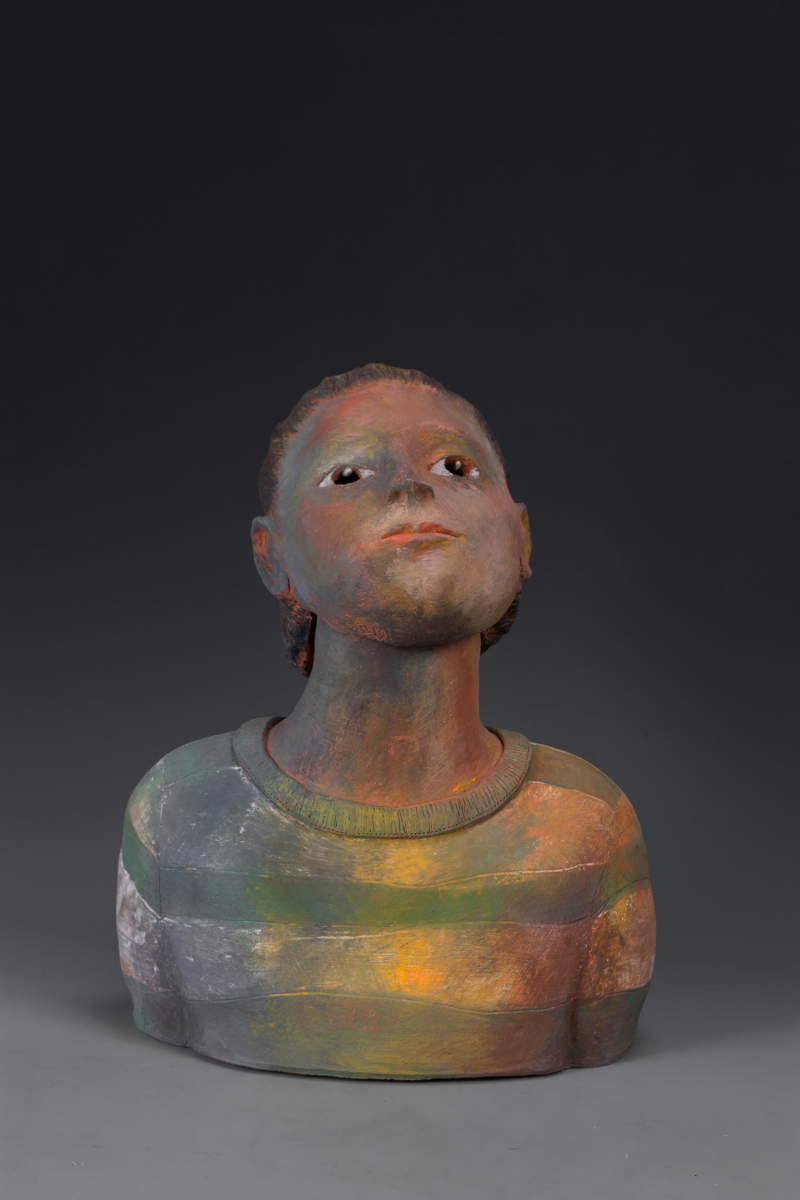 Maybe I will, maybe I won't
Trish Salmon
Clay, underglazes
14.5 x 12.75 x 10 inches (L x W x D)
---
---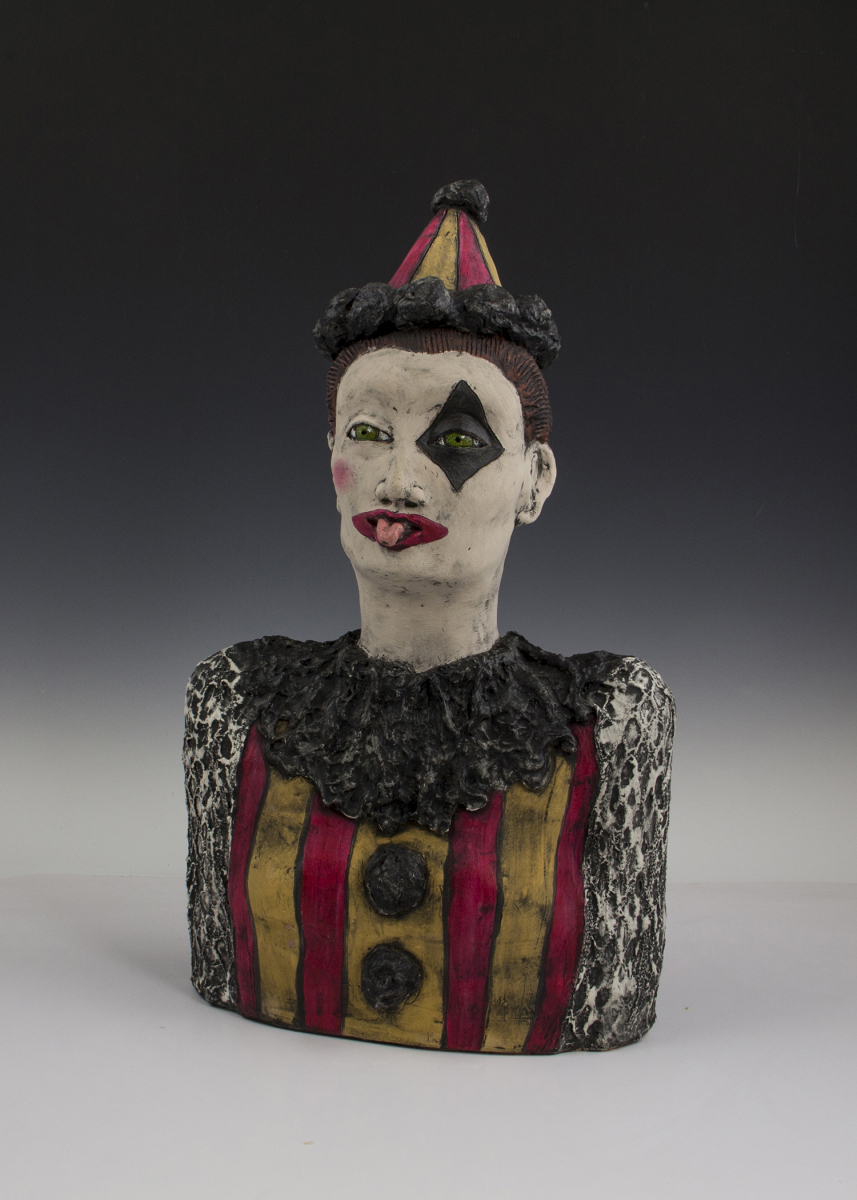 Nanny Nanny Boo Boo
Trish Salmon
Clay, underglaze
19.75 x 12.75 x 6.5 inches (L x W x D)
---
---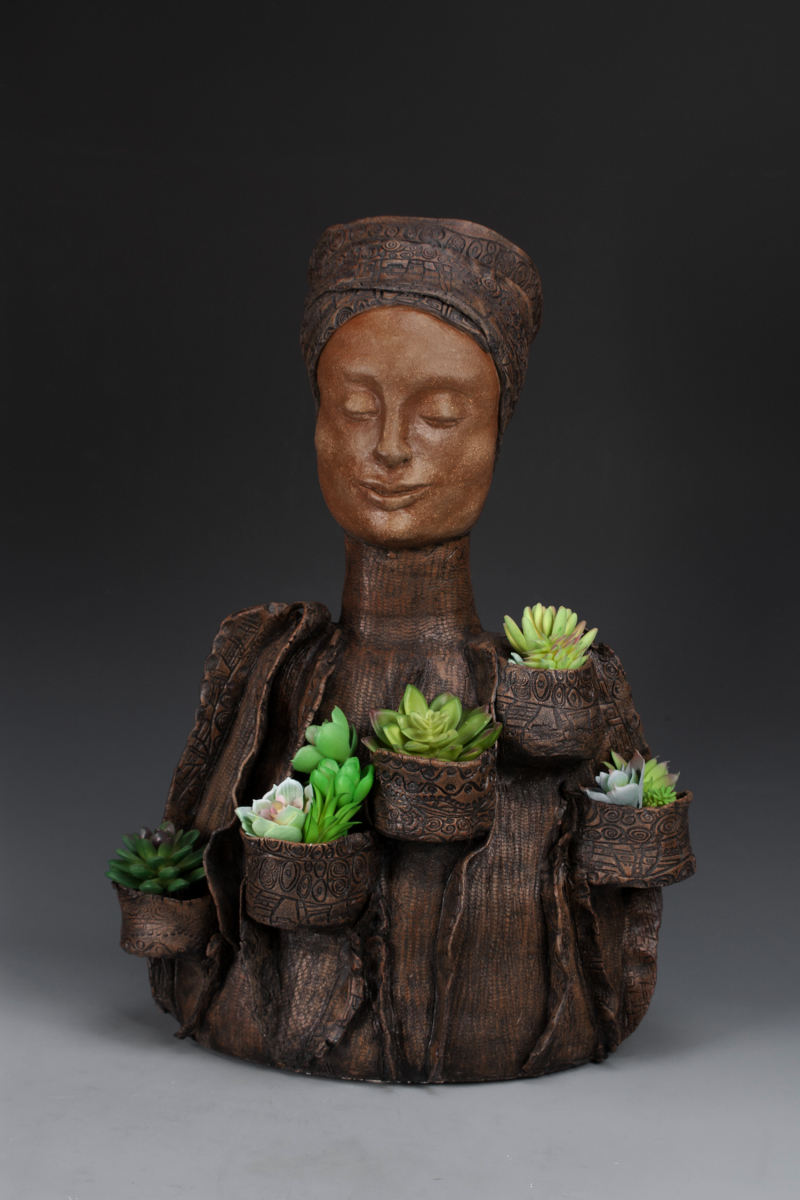 Serena's Garden
Trish Salmon
Clay, underglaze
22 x 14 x 10 inches (L x W x D)
---
---