Born in Vietnam, humanitarian artist Elizabeth "Liz" Nguyen-Espinoza settled in the U.S. after the Vietnam War in 1975. After retiring from a long career in federal law enforcement in late 2016, she established and founded ISEE Artist's Gallery and the Rosa Thay Nguyen Children's Foundation (RTNCF), which is named after her belated mother. The mission of RTNCF is to help underprivileged children have access to medical care and intervention.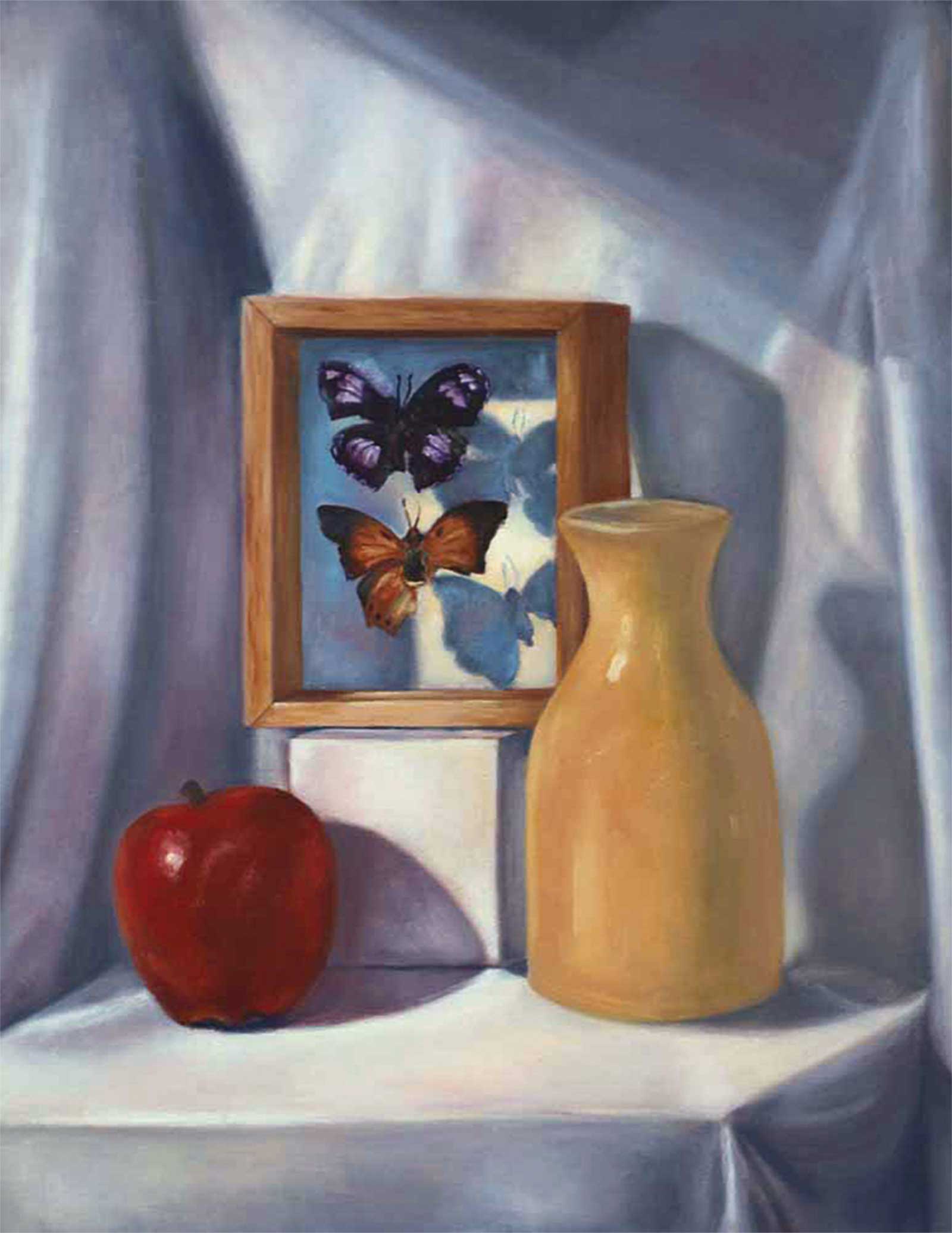 Tranquility, oil on canvas, 20 x 18"Despite her hectic work schedules, as a lifelong artist, she never failed to dedicate her time to painting and other creative endeavors. As an artist, philanthropist, entrepreneur and retired federal law enforcement official, she has contributed considerably to many causes both professionally and personally. Philanthropy is the main part of her business philosophy. She hopes to inspire others to join her efforts to minimize poverty, sickness, violence and most importantly to improve children's health globally.
"Life brings us many challenges. It is up to us to capitalize on our experiences and use them resourcefully and productively. Art is an expression and it is a way for us to record, capture and preserve our experiences. It takes courage to be oneself. Sometimes the best way to learn about ourselves may be through the trials and errors of life," says Nguyen-Espinoza.
Because It's My Heart, oil on canvas, 20 x 18"
She has created a number of art series to convey her messages, including Remember Me (dedicated to humanitarian causes), A Butterfly's Dream, Mindfulness and Beauty of Love. Her artwork will be on view at the Huntington Beach Art Center during November and December 2019 and at the John Wayne Airport's Community Focus Art Exhibition January to February 2020. Her artwork is only available for purchase at fundraising galas and events to raise funds to help children.
The Age of Innocence, oil on canvas, 20 x 18"
Want to See More?
sales@iseegallery.com
www.iseegallery.com
Facebook: /iseegallery

ISEE Artist's Gallery
17011 Beach Boulevard, Suite 900 | Huntington Beach, CA 92647
Powered by Froala Editor