"I didn't decide to become an artist, I was born an artist," says Emily James. "I delight in creating in an amazing diversity of subjects and styles." There are times when James simply "plays" by using color and texture to create fanciful abstracts, each one reflective of her innate joy of life.
Liquid Abstraction (diptych), mixed media on canvas, 48 x 96"
"Fortunate to have traveled quite a bit, I also enjoy painting the sea," she says. "It's a challenge I cherish as I paint the beauty in different coastal areas, and each subtle change from moment to moment. My love of that subject begins with the exciting challenge of capturing yet another aspect of its fluidity, both in nature's constant movement and its reflective calm. It conveys spirituality to me and mirrors life in its unfolding and unexpected joys."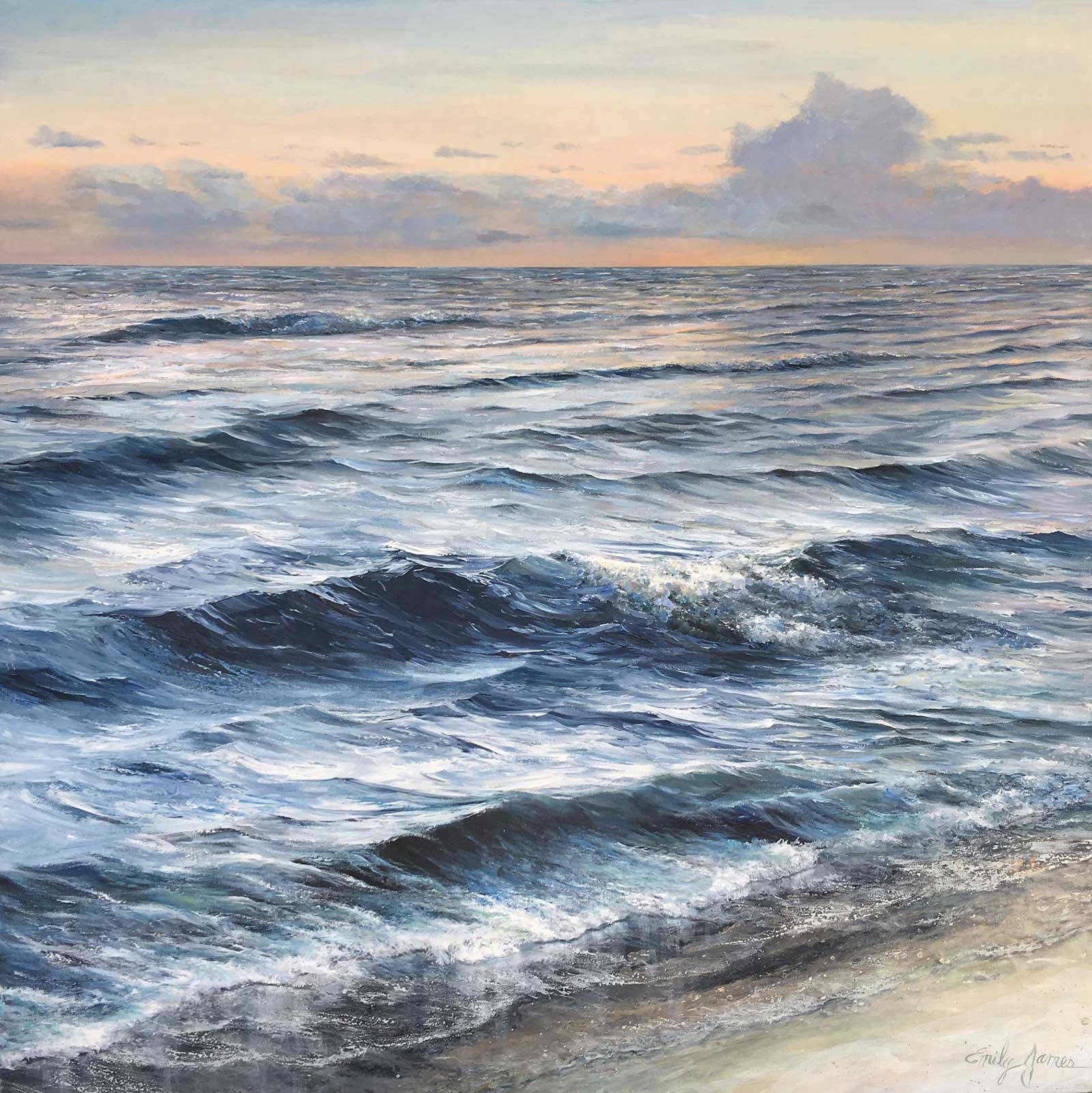 Afternoon Breeze, mixed media on canvas, 48 x 48"
James' talent is a gift she was given and is still spellbound as she watches an image unfold before her eyes from a white canvas surface. "I continue to evolve and delight in this art journey," she explains. "My painting is a visual story of who I am, the world as I see it; always a beautiful place. Each painting stirs my imagination for exploring and capturing a moment, as I share my personal vision of the profound beauty in nature."
Sunlit Sea, mixed media on canvas, 48 x 48"
The artist continues, "One of my joys has been having my own gallery, which has been so well received in art-loving Naples, Florida. Visitors can watch me paint as they enter the gallery, and it has been a pleasure sharing my collection for people to enjoy." —
Want to See More?
Represented by Emily James Gallery
725 Fifth Avenue South, #111 | Naples, FL 34102
(239) 777-3283 | www.emilyjamesart.com
Powered by Froala Editor