Art is the result of natural objects under a certain light, and comes from nature and life. When an artist faces the ever-changing objects and bewildering colors of nature, that beauty can bring us supreme enjoyment: color, taste and sensation. This in turn stimulates the artist's strong desire and inspiration for creation.
Laguna Beach, oil on linen, 24 x 30"
Faced with the subject of creation, oil painter Xu Gang, usually needs to spend a long time carefully observing, capturing and depicting the beautiful, unpredictable and fleeting sunlight at the same time, in the same location, in the same light and in the same weather every day.
"With subtle warm and cold colors and interlaced brushstrokes, I convey my touch and sensation of the natural world and bring people the air of nature and fleeting sunshine," the artist says. "I try to spread the tranquility and vitality of life to my paintings, and bring a wonderful feeling to my viewers."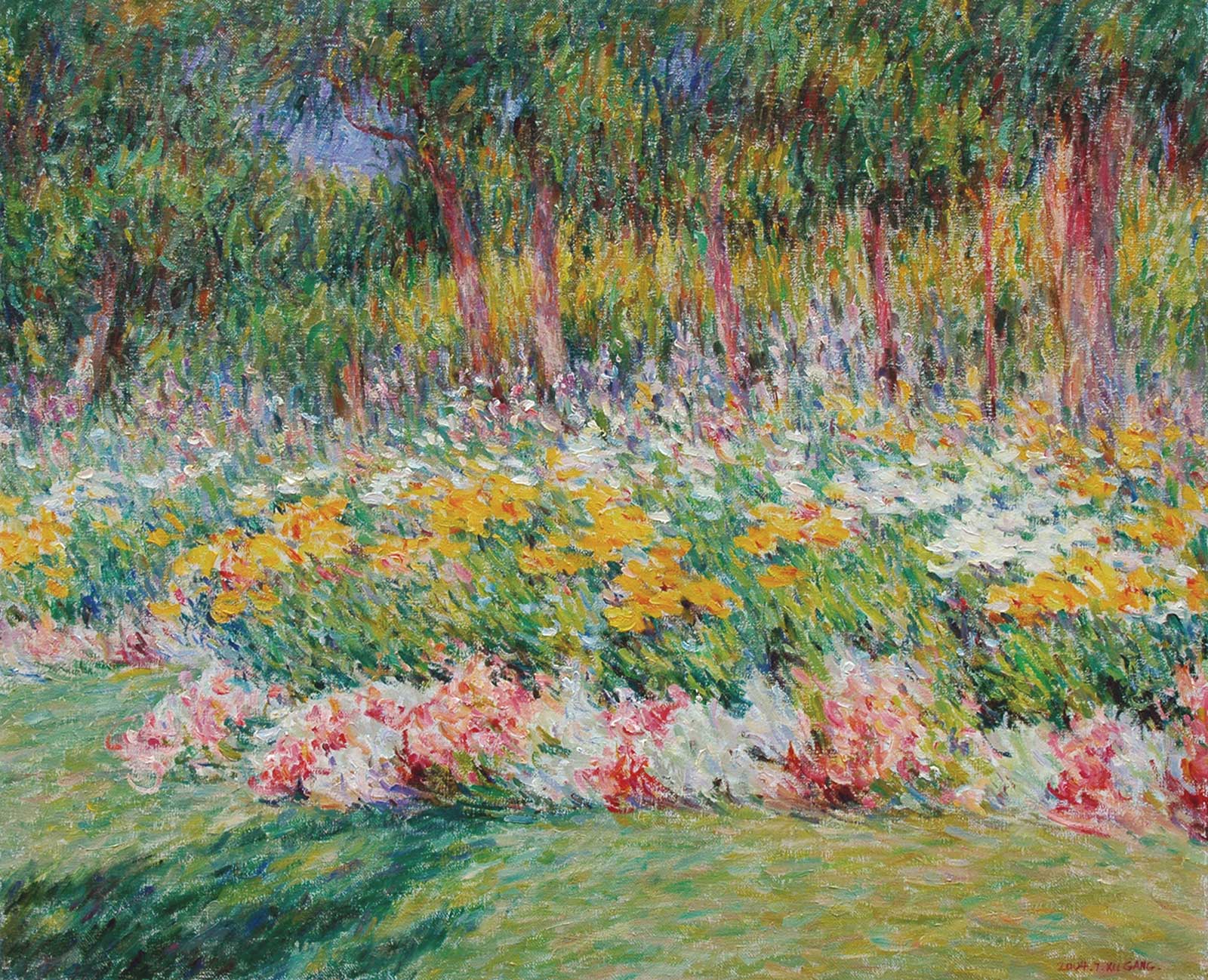 Garden in Paris, oil on linen, 24 x 29"
He believes that painting should be purely visual in the end. "The audience should experience the beauty of painting with their eyes, and use their eyes to directly enjoy the pure visual pleasure, so that they can have a kind of immersive resonance and spiritual sublimation," he adds. "Perhaps this is where the charm of pure painting lies."
Garden in Washington, oil on linen, 25 x 32"
In June, he will have an impressionist landscape oil painting exhibition with the Museum of China University of Mining and Technology, and there will be an exhibition at www.masteroilpainters.com, in the later part of 2021. —
Want to See More?
(+61) 466-278-657
www.masteroilpainters.com
Instagram: @masteroilpainters
Twitter: @masteroilpainters
Powered by Froala Editor