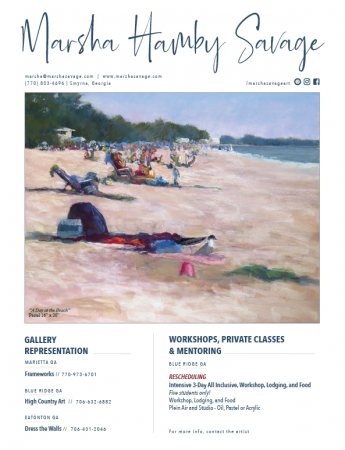 Marsha Hamby Savage
7/17/2020 - 7/31/2020
---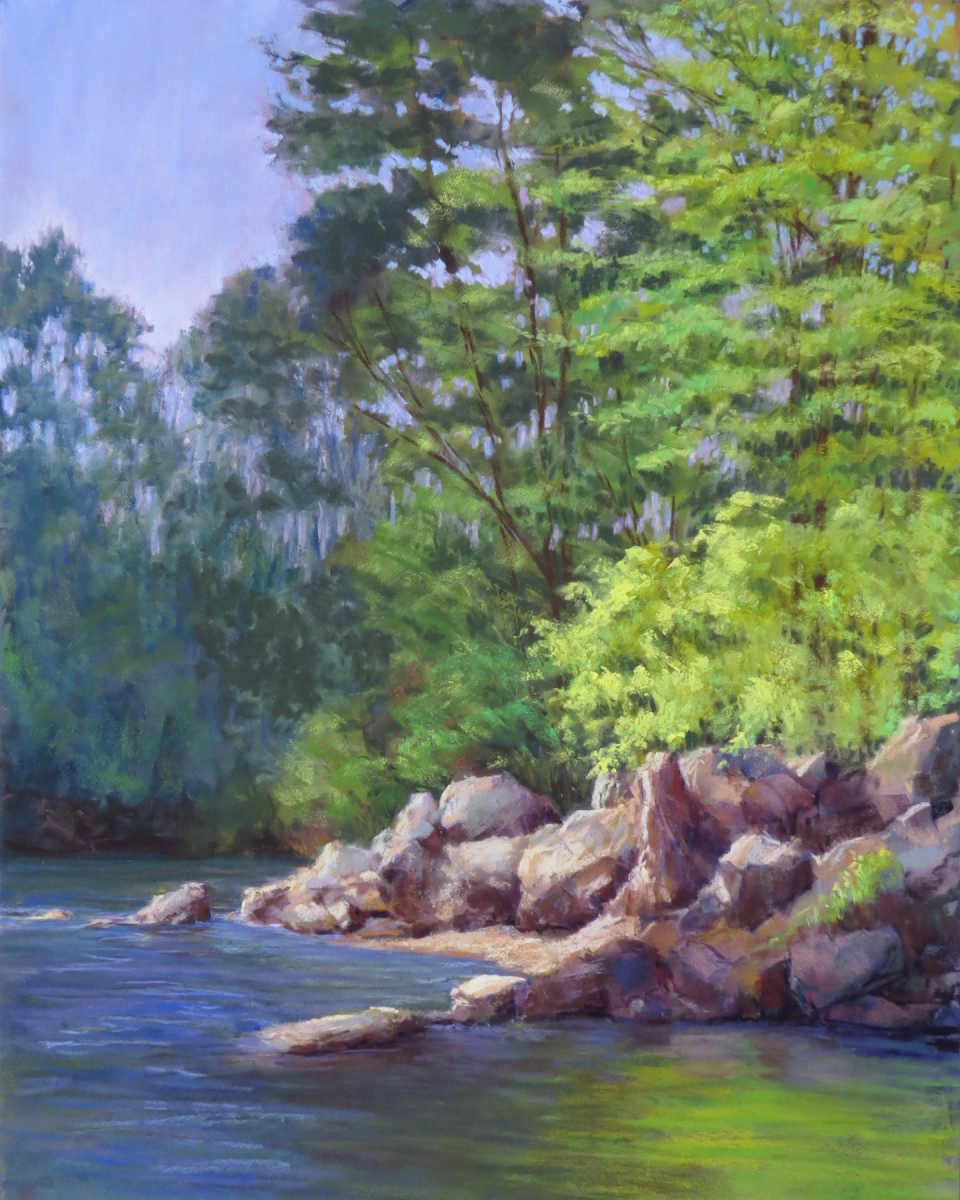 Evening Warmth
Marsha Hamby Savage
Pastel
20 x 16 inches (L x W)
"Evening Warmth" is my interpretation of a scene near Woodstock, GA along the Little River at Rope Mill Park. I painted plein air at this location a few times, and took many photographs of different views and at different times of day. It always seems to inspire me. I love creating different paintings from the combination of elements in those photographs and from the plein air pieces. There always seems to be a story lurking around a corner here. We get to make one up each time we look.
---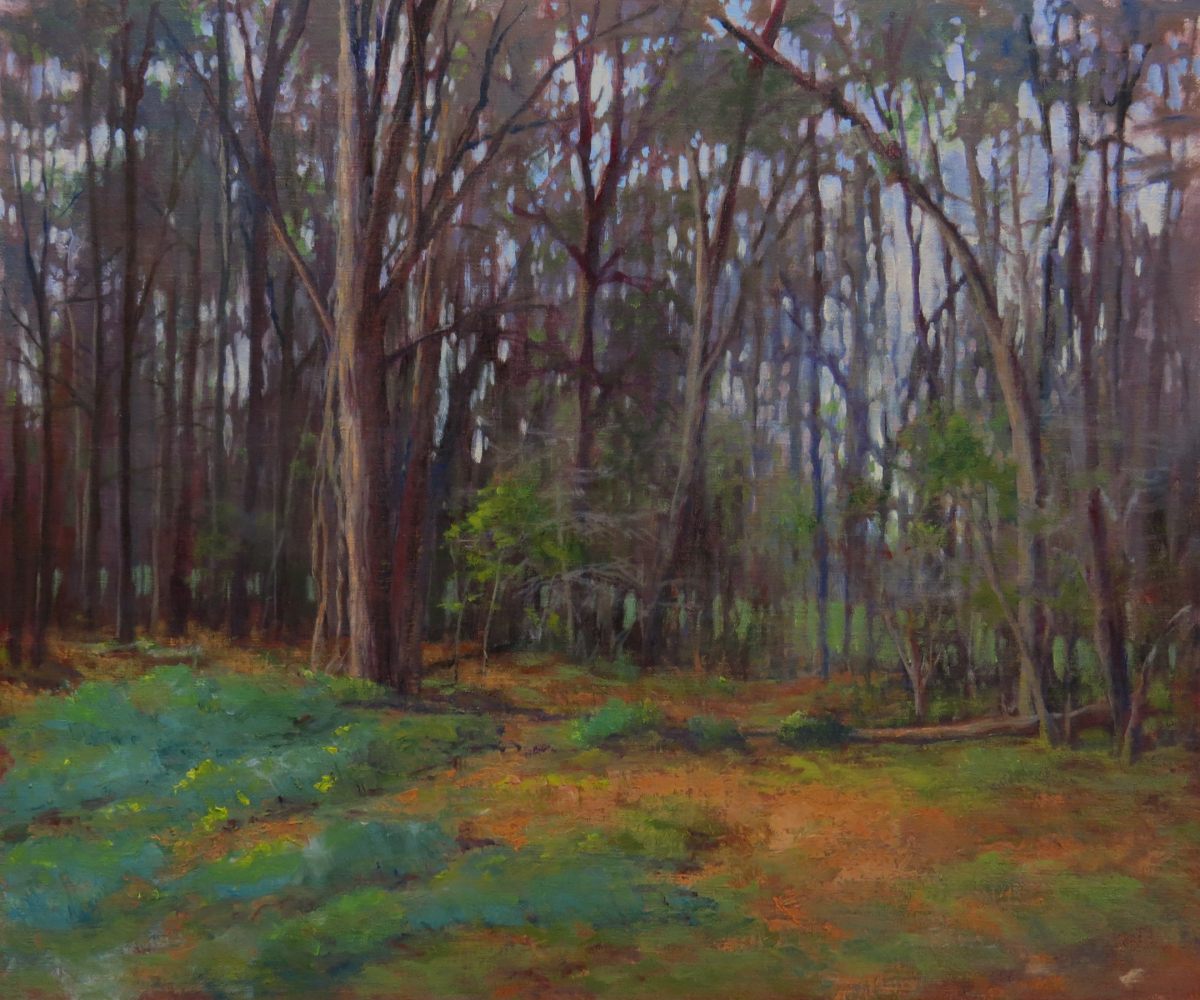 Spring Is Coming
Marsha Hamby Savage
Oil
20 x 24 x 1 inches (L x W x D)
"Spring is Coming" is a 20 x 24" oil painting I did from a photograph taken on Creighton Island at the coast of Georgia and some from my imagination! At one time, I was there three years in a row with about a dozen artists for a week to paint plein air just before Thanksgiving each year. What a wonderful experience to have! A friend and I walked Creighton from the South end of the island where our hunting camp accommodations were located, to the Northern end to paint every year. This scene was along the way, but without the field you can see through the trees. There is a field on that Northern end! That was an element I added to give depth to this painting of multiple tree trunks. Another trip in the spring there were a few daffodils coming up and blooming. I decided to add the extra ones to fit my vision of what I wanted in this painting. In my mind they were coming up through all those leaves on the ground left from earlier in the fall. I love creating a feeling that you can walk into the painting and I hope you can do so with this one. The scene could really be from anywhere, and not the coast of Georgia.
---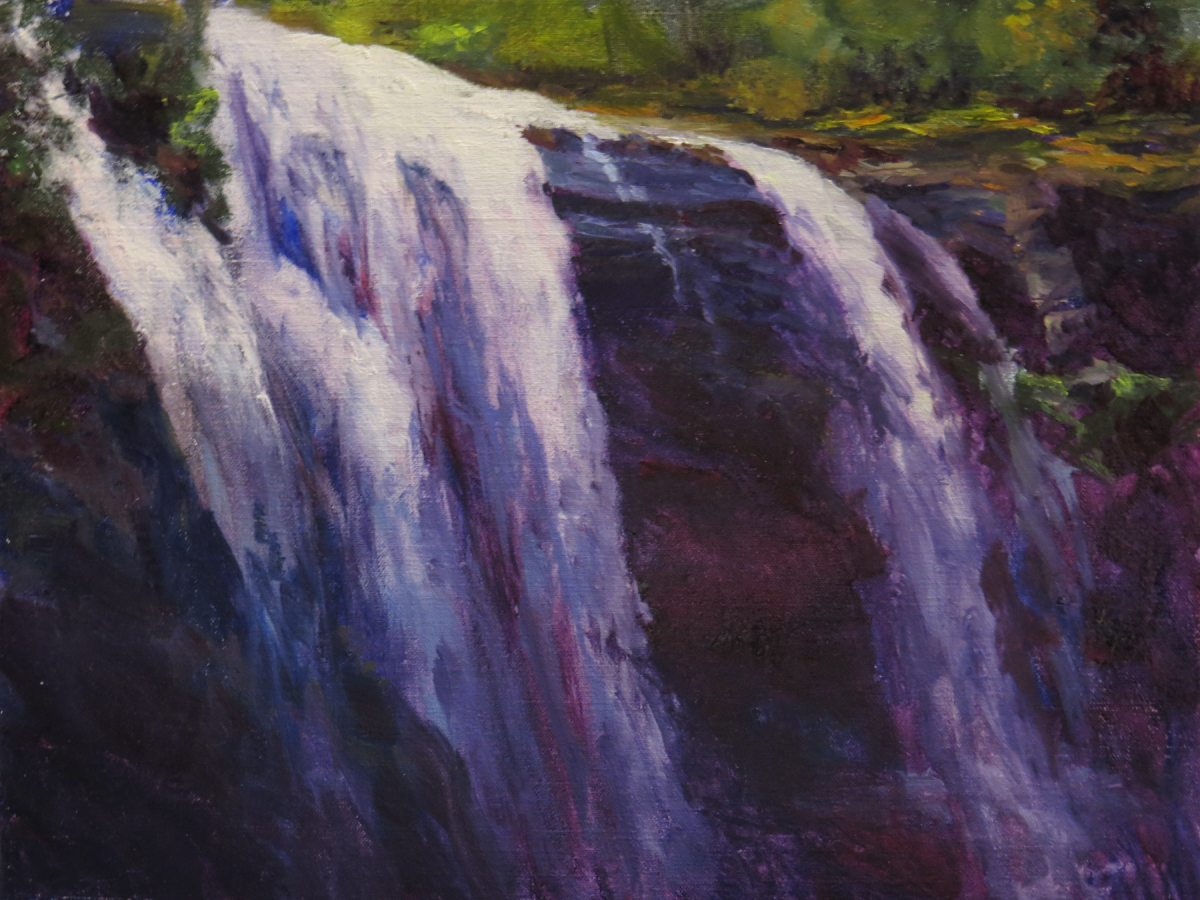 The Falls Rumble
Marsha Hamby Savage
Oil
12 x 16 x 1 inches (L x W x D)
"The Falls Rumble" is a 12" x 16" oil painting done from a photo I took at Dry Falls in North Carolina. I have painted many different views of this fantastic waterfall... sometimes in pastel and sometimes in oil. Hmmm... I think I need to try one in acrylic. I love seeing what each different medium will help me find something new in the scene. If you get to the Western side of North Carolina, and on the highway toward Cashiers NC, you will see a sign for this waterfall. It is definitely worth a visit. It is just off the highway, and you can walk down to the falls and even has the walkway going behind the falls!
---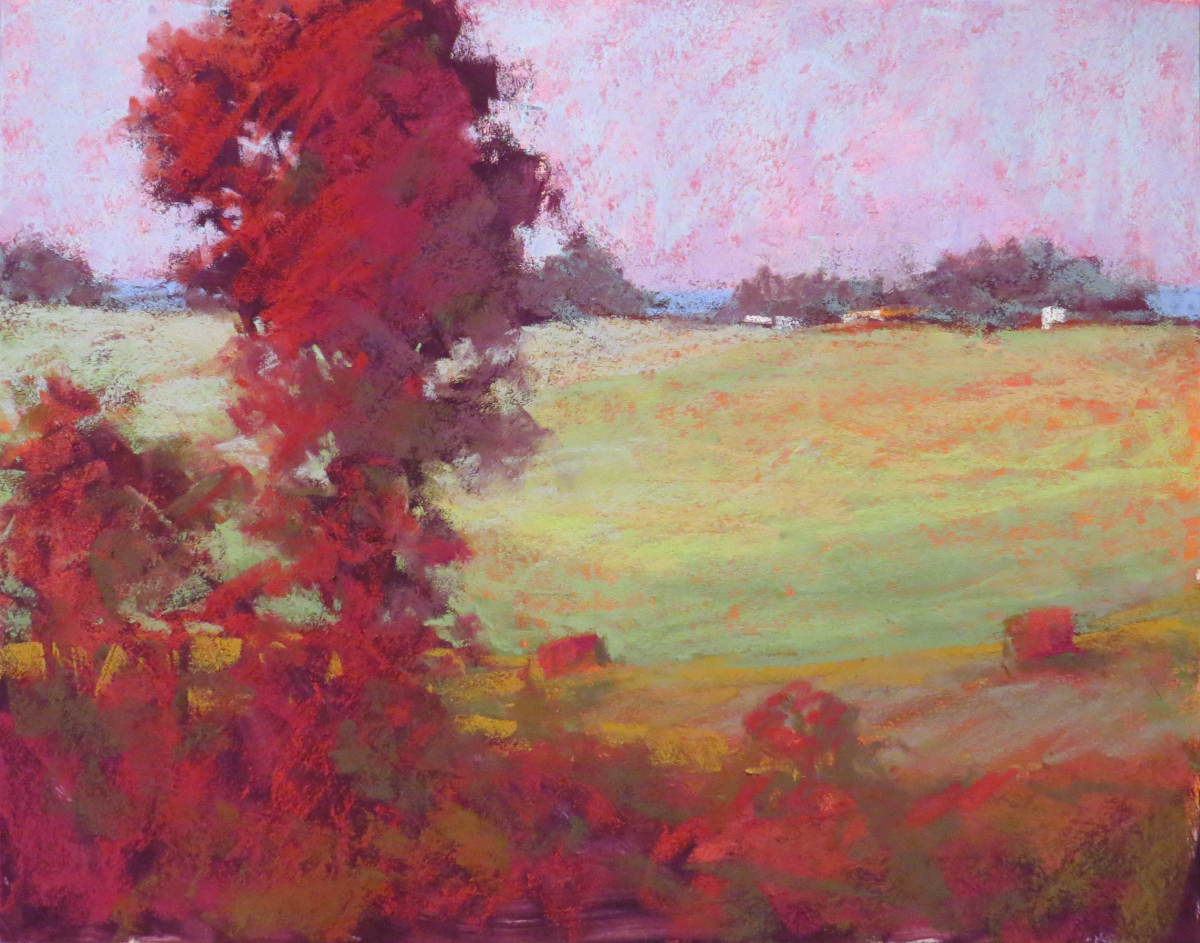 The Ridge in Red
Marsha Hamby Savage
Pastel
11 x 14 inches (L x W)
This painting was done from a photograph taken near Blue Ridge, GA. I paint at this location year after year... even taking my plein air classes there to paint also. The buildings in the distance on the ridge are usually my subject matter. This time the little trees at the main road became by focus once I decided to use a Terry Ludwig red heart shaped pastel to block in those foreground elements. I loved the red. It became the focus and an intriguing subject for a farm scene that is normally mostly green!