Rick J. Delanty Fine Art
11/30/2019 - 12/31/2019
---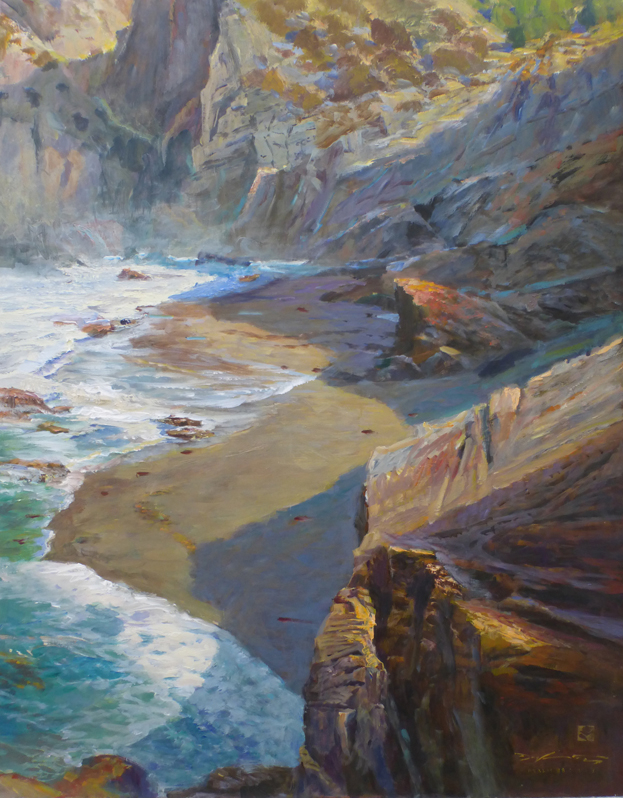 "Fortress Cove"
Rick J. Delanty
Acrylic
40 x 29.25 inches (L x W)
Inspired in part by the Garrapata coast of Big Sur (CA), and partly by my imagination, this painting, in my view, is one of the best I have painted in my career, for color, size composition, texture, and creation of depth and space. Inspired also by Psalm 18:2--"The Lord is my rock, my fortress, and my Deliverer."
---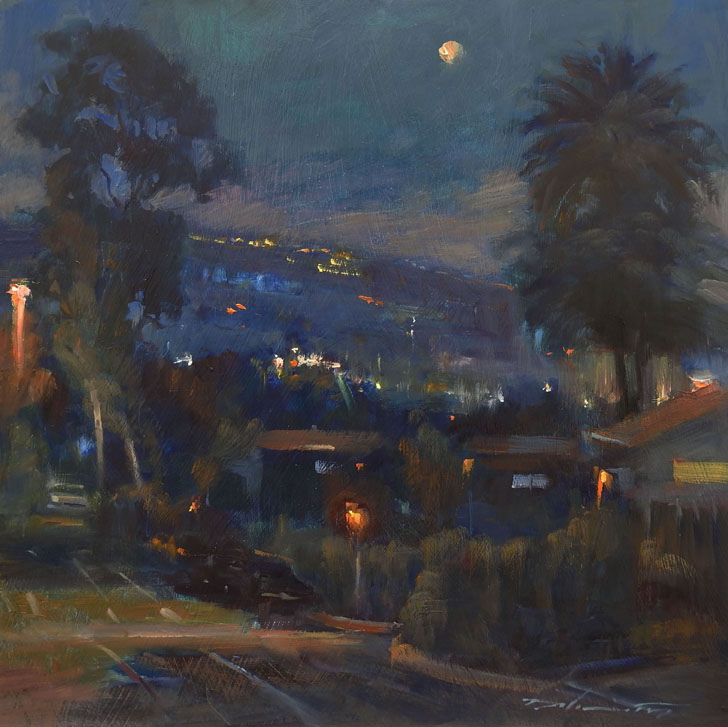 "Moonlight on Monterey Drive"
Rick J. Delanty
oil
18 x 18 inches (L x W)
Painted during the Laguna Plein air Invitational, an event to which I have been invited 12 times. This nocturne required 2 sessions under a beautiful moon, in the quietest of neighborhoods, in Laguna Beach, CA.
---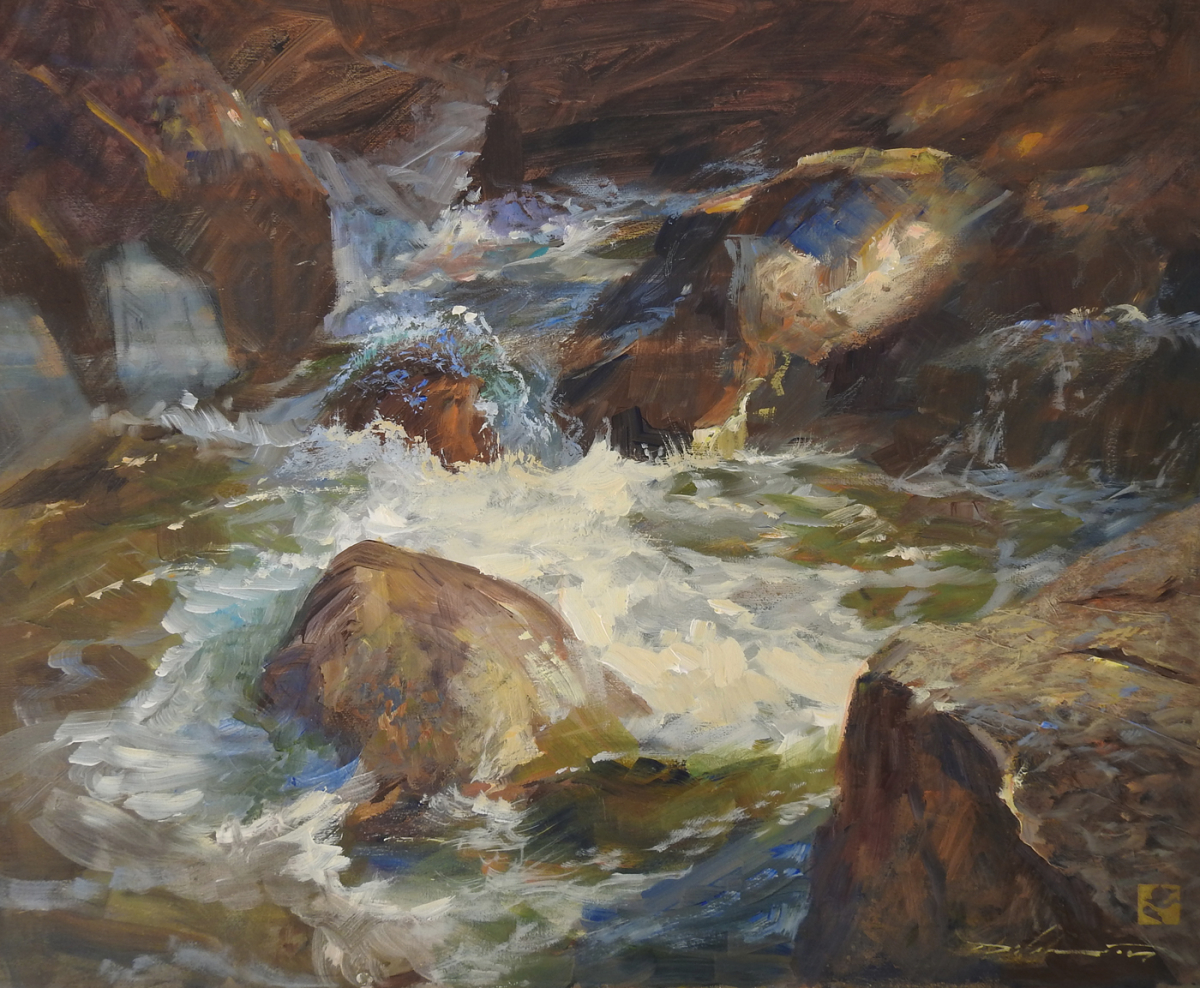 Komorebi
Rick J. Delanty
acrylic on board
20 x 24 x 0.25 inches (L x W x D)
"Komorebi" is a Japanese word describing the effect of filtered light through trees. This painting features that unseen movement of the wind blowing branches across the sunlight, as well as the visible effect of water crashing into and running around the stones in the stream. It is a picture of the very heart of nature, that which is both visible and invisible.
---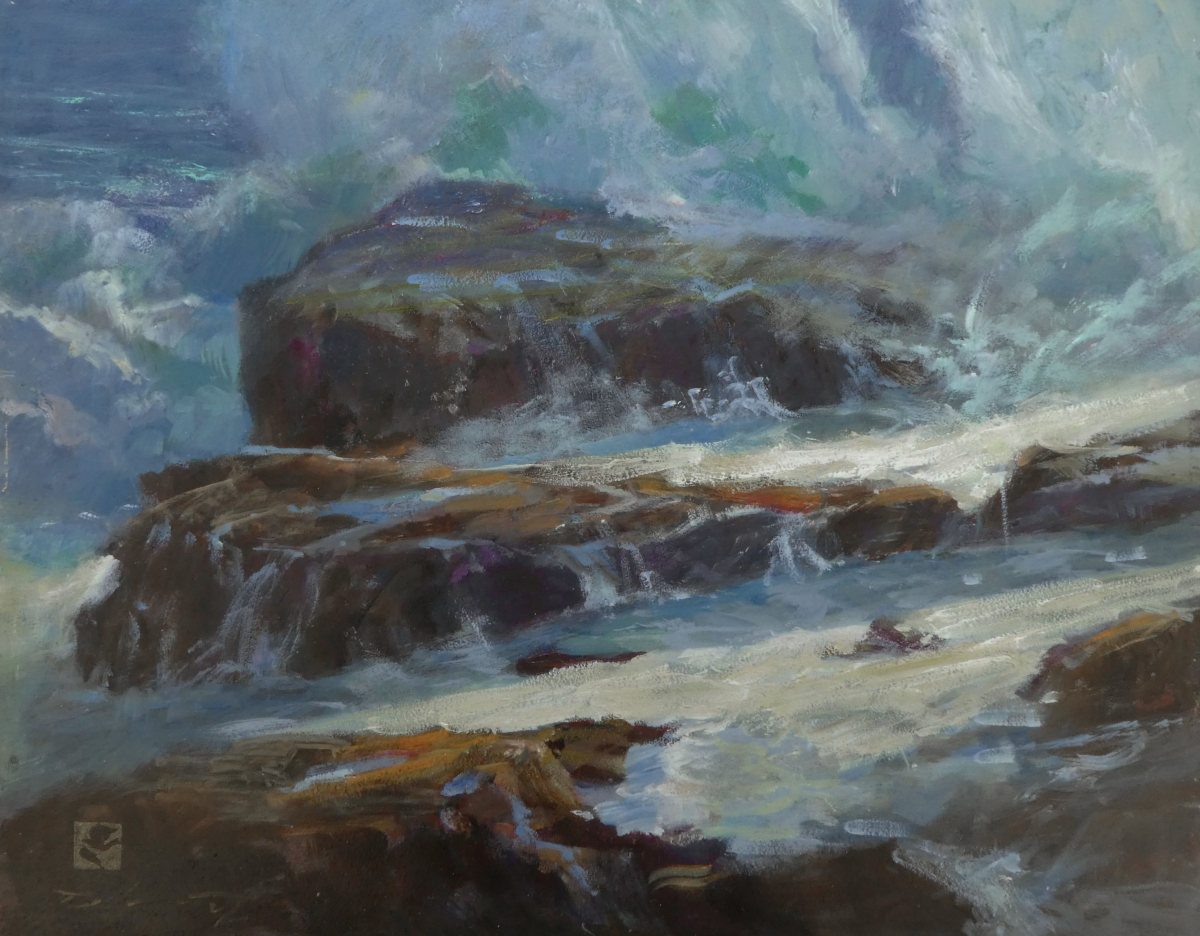 Overshadowing
Rick J. Delanty
oil on linen
16 x 20 x 0.75 inches (L x W x D)
This painting was selected for the OPA Western Regional exhibition in 2018. Its focus is movement, and is based on dynamic diagonals and described by a limited palette of warm colors for land, and cool for sea. It is a most active seascape, featuring the power and beauty of the sea.
---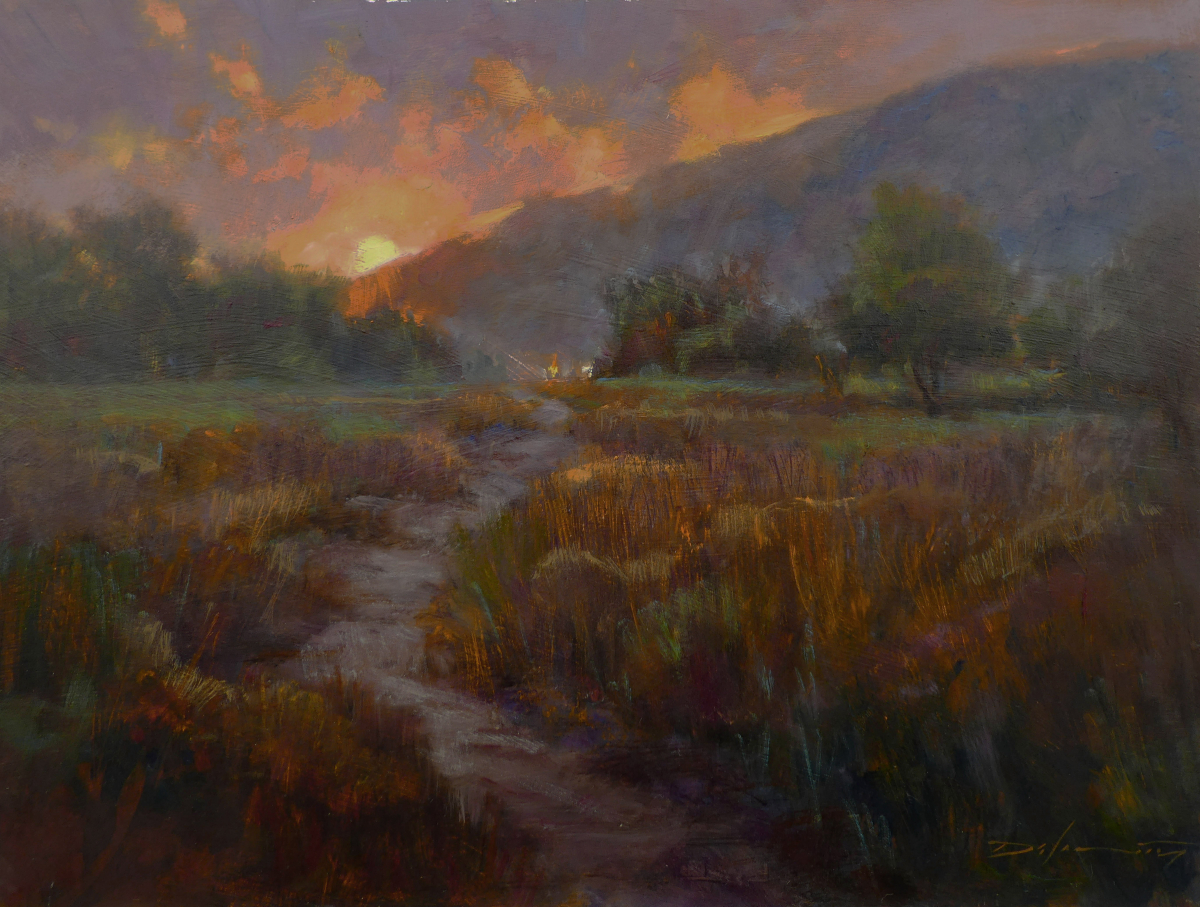 Sunset Over Home
Rick J. Delanty
oil on board
18 x 24 x 0.25 inches (L x W x D)
After a day of plein air painting, I walked through this field underneath the ridges of these hills near San Juan Capistrano. The sun warmed the landscape, washing the trees and brush with tones of red and gold. The lights of the city sparkled in the background between the trees. In the painting, I wished to create the same warm feeling I experienced there , when looking at the lights of home, beneath a comforting, awesome sky.