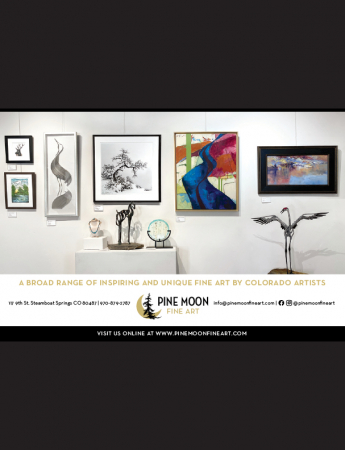 Pine Moon Fine Art
3/1/2022 - 3/31/2022
---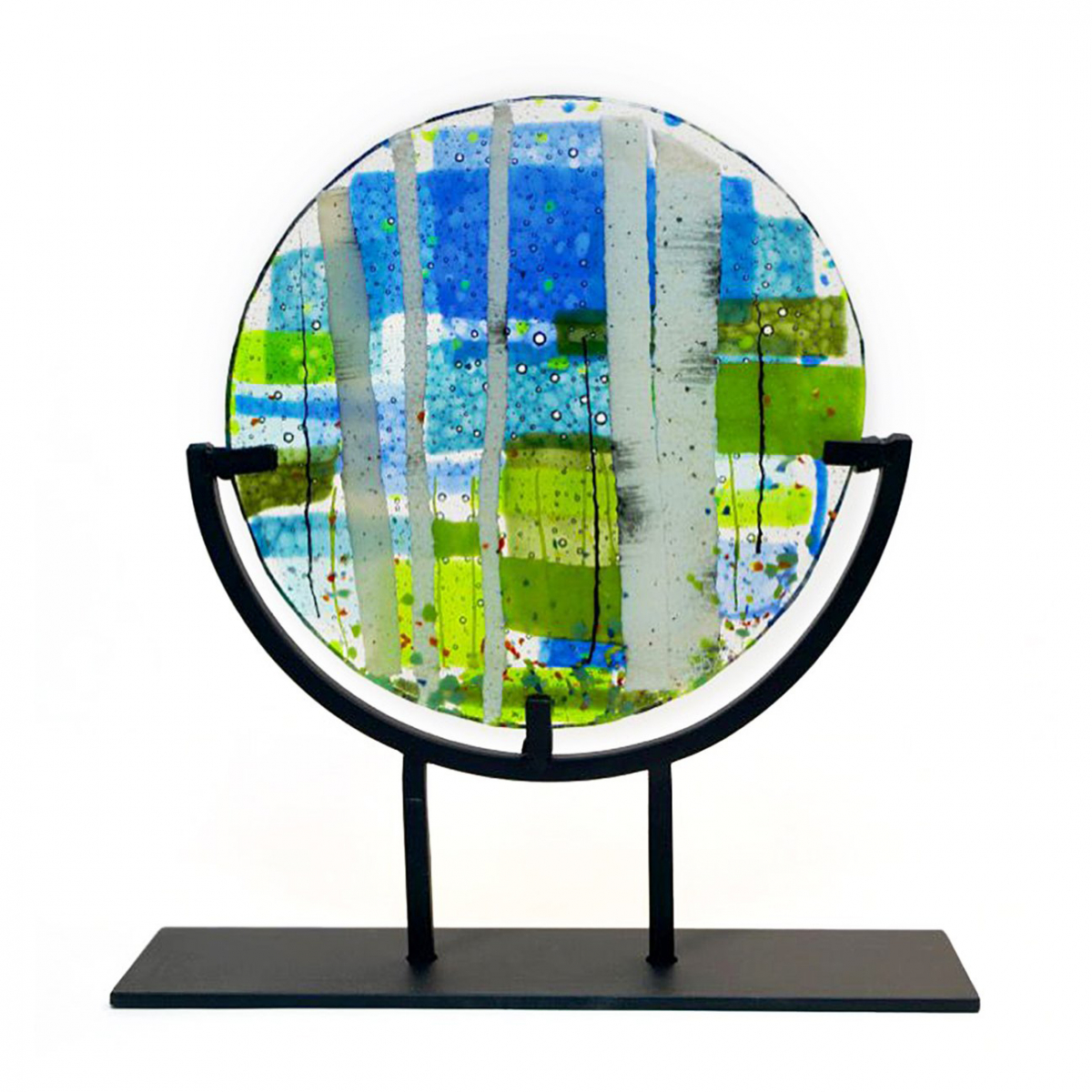 Blue Skies, Green Meadow
Jennifer Baker
Kiln formed glass
14 x 13 x 3 inches (L x W x D)
Jennifer Baker's colored glass landscapes are fused under high heat into a single piece of gorgeous glass. Her work often includes distinctive aspen trunks found around the mountains of Colorado. The kiln formed glass is displayed and supported by a custom made sturdy metal stand.
---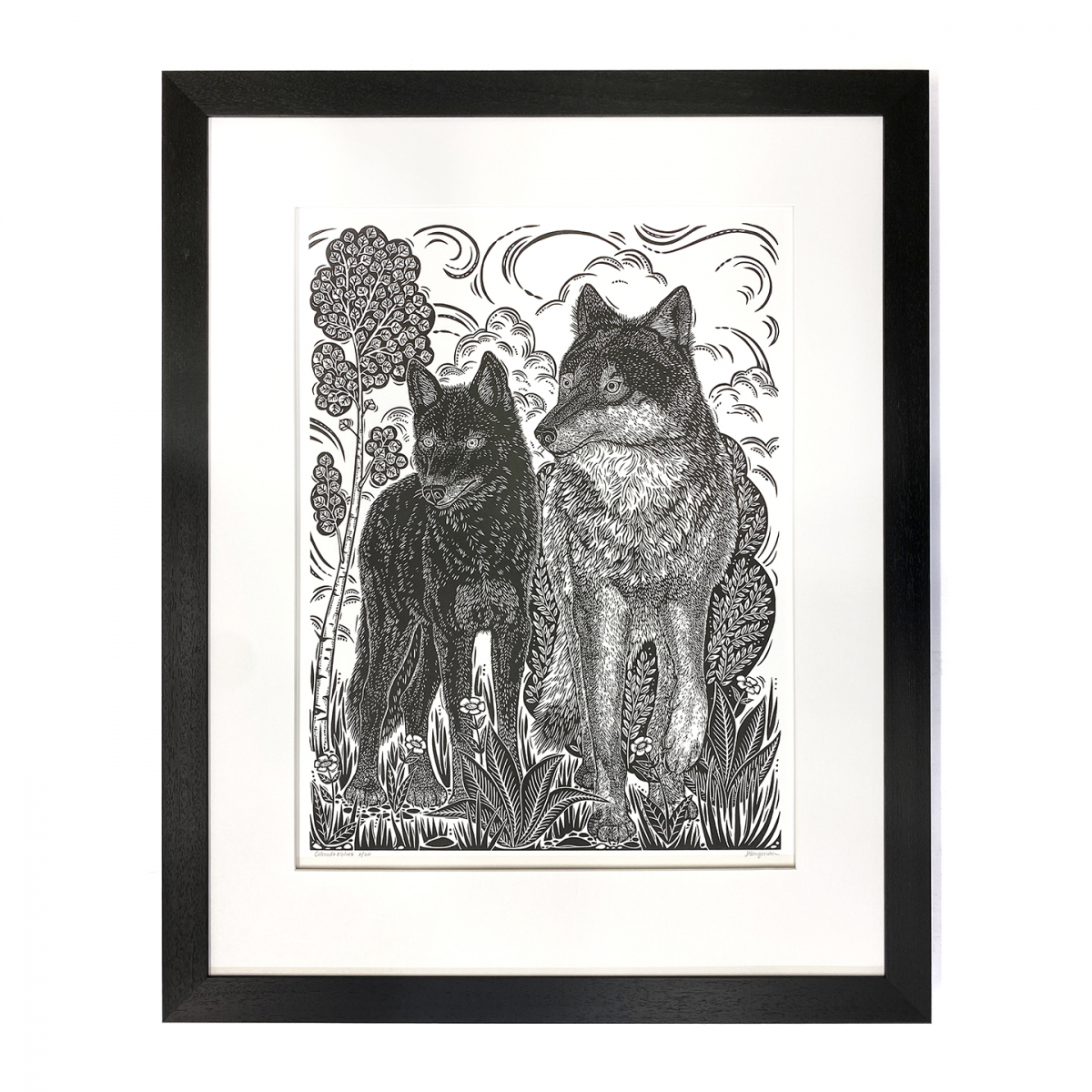 ---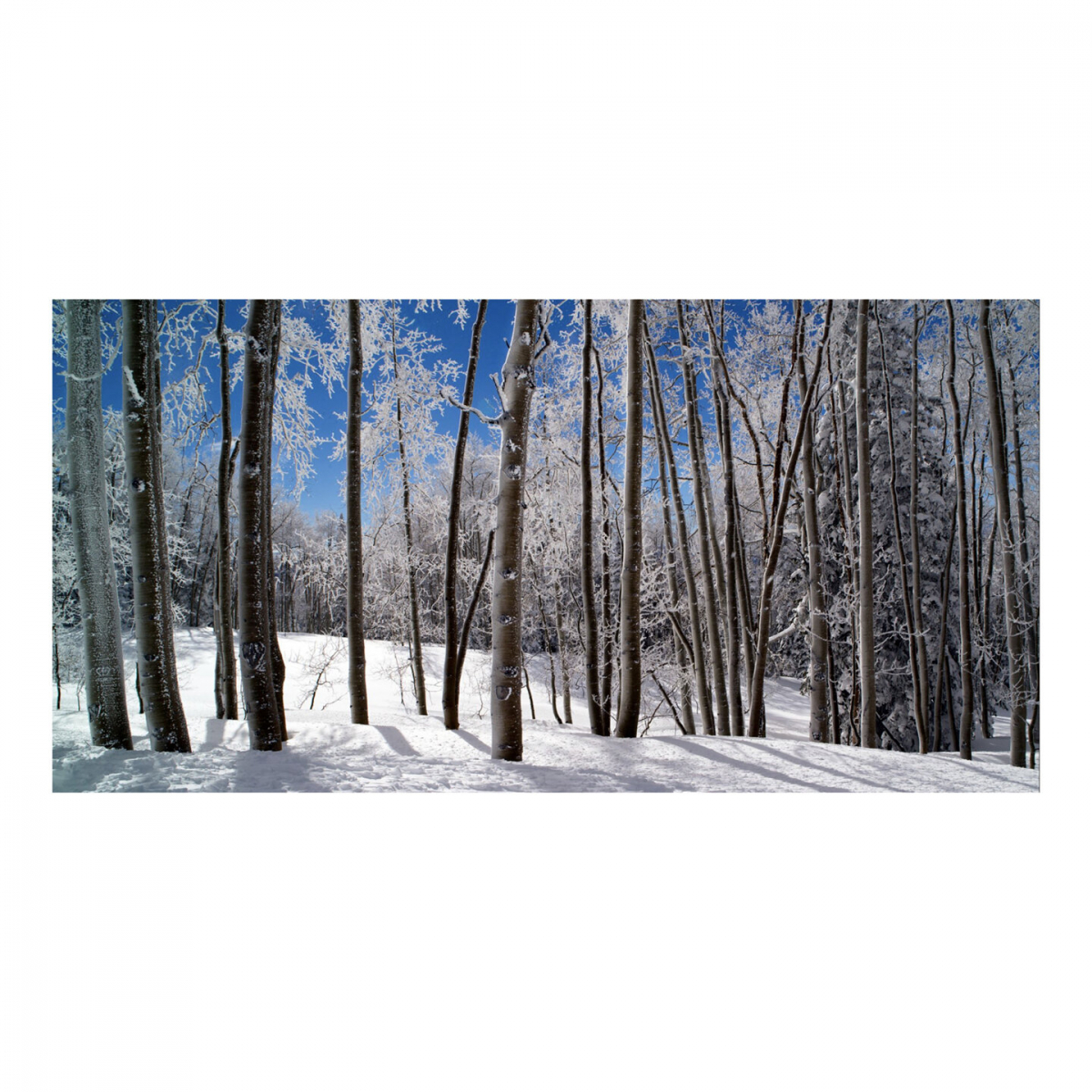 ---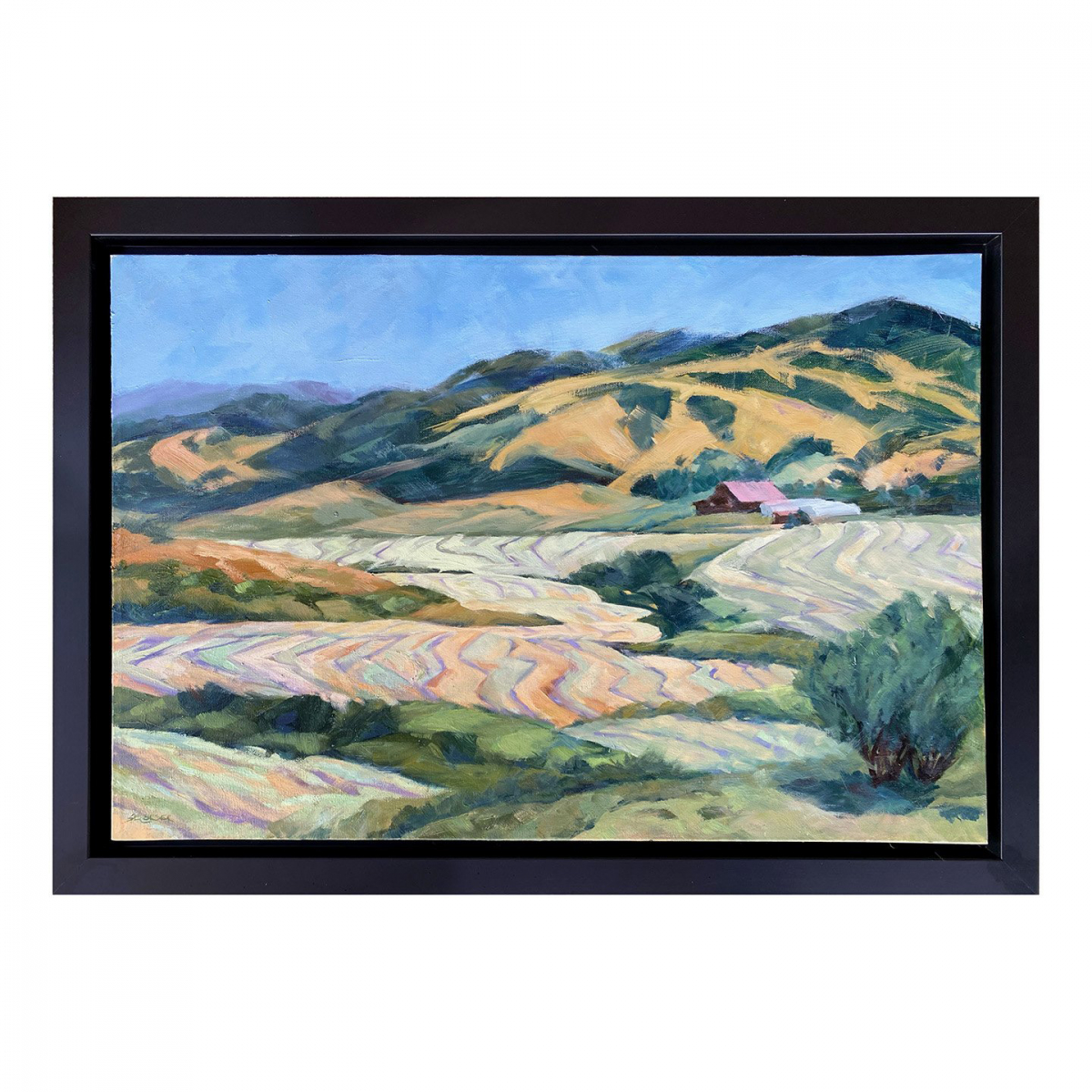 ---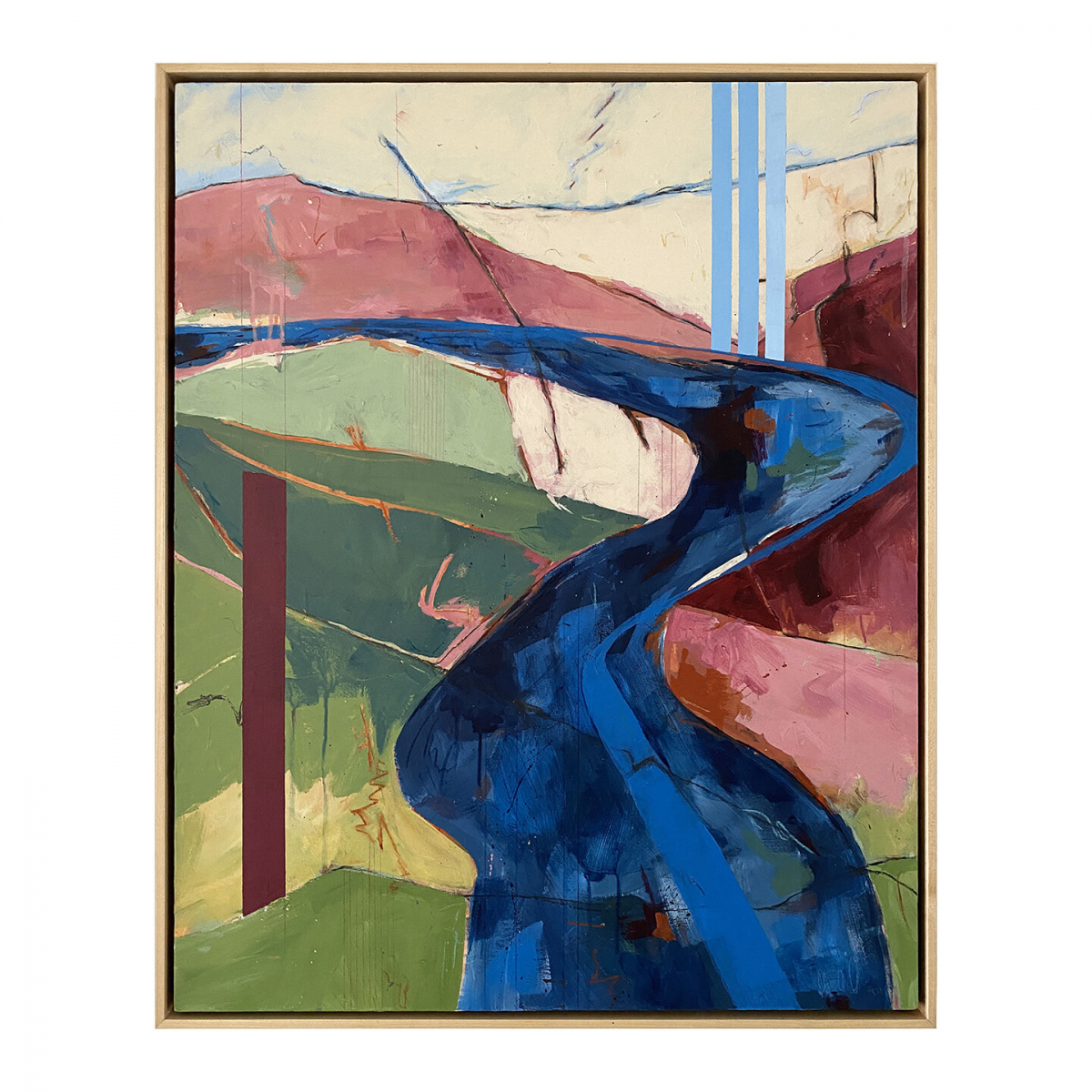 ---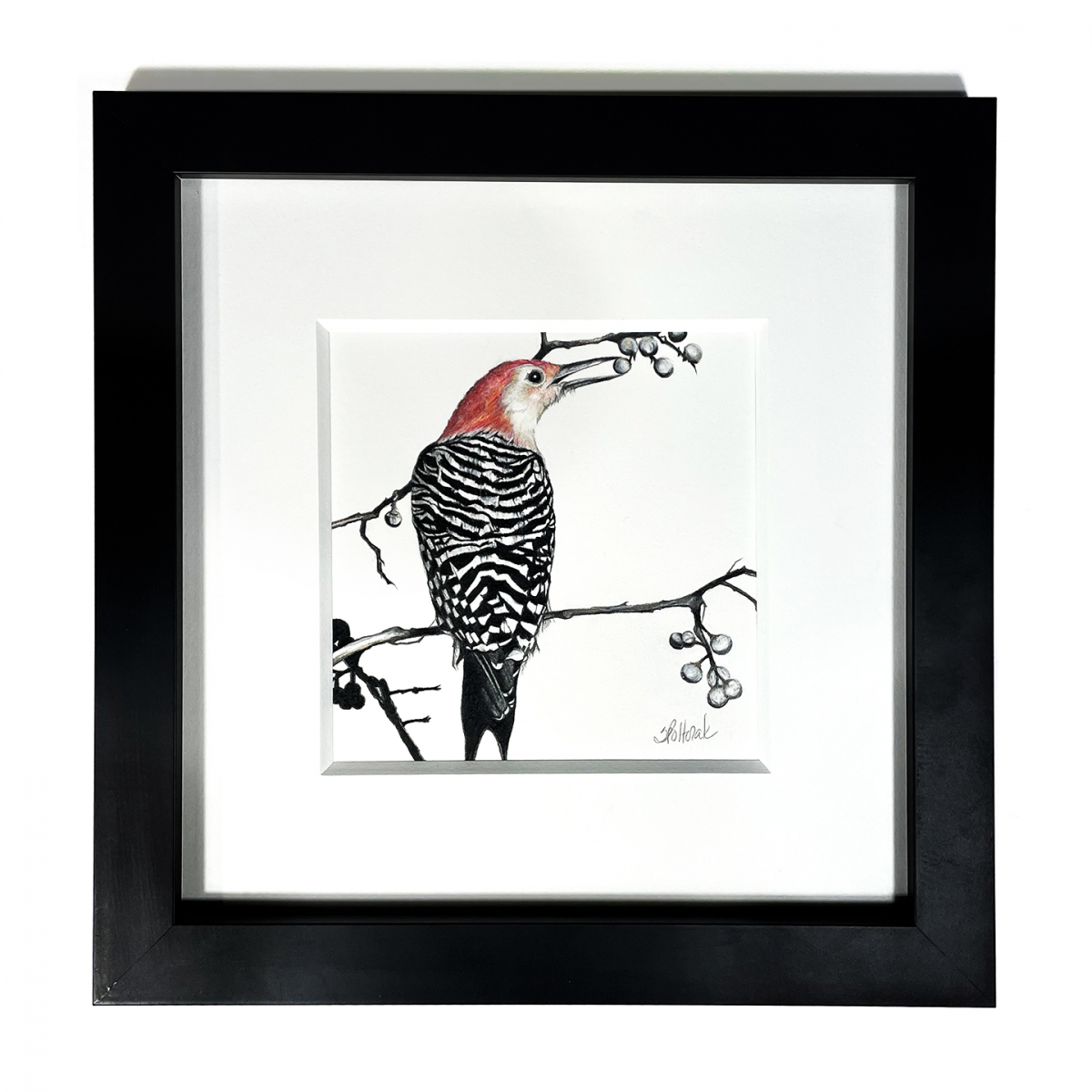 ---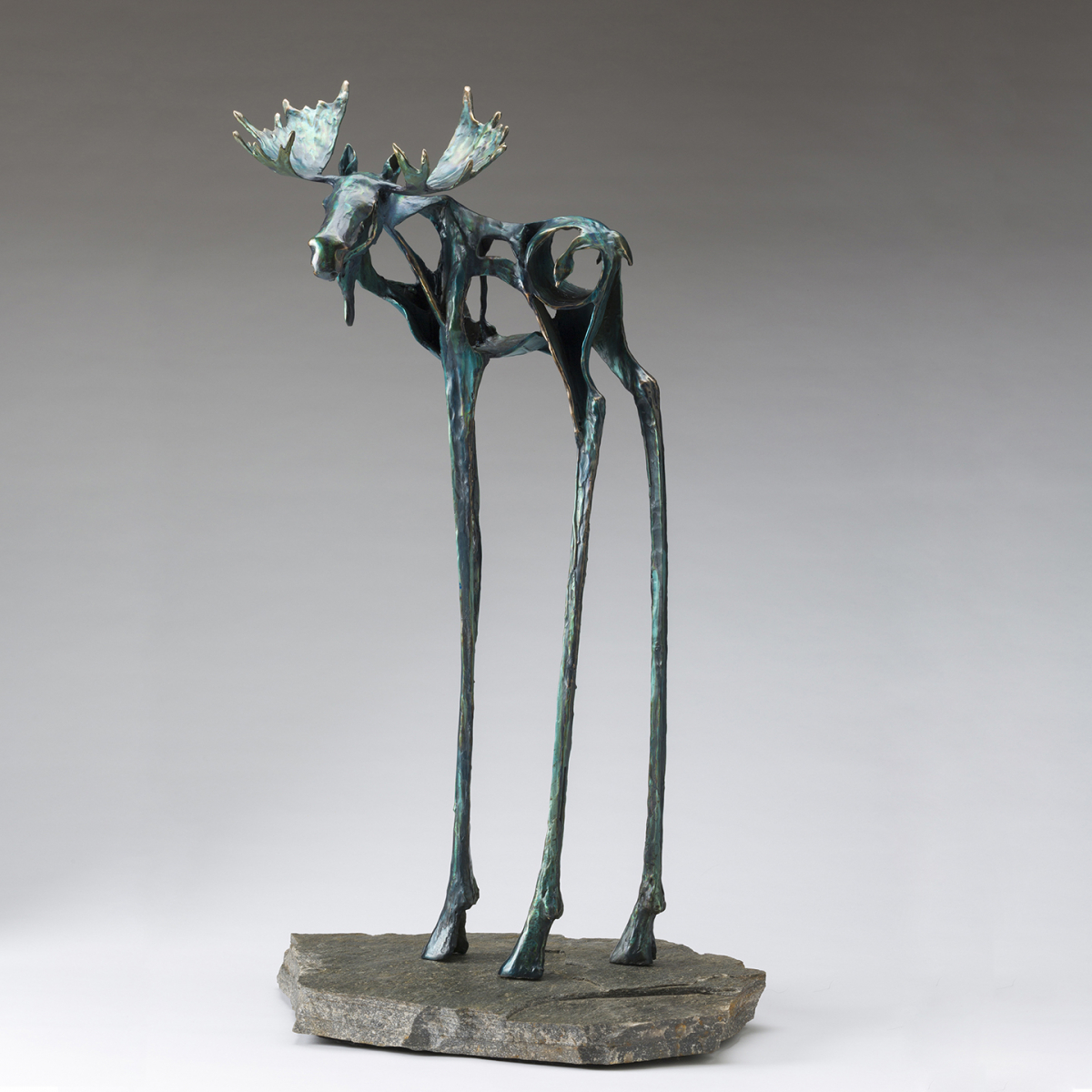 Majesty
Sandy Graves
Bronze
32 x 15 x 9 inches (L x W x D)
This majestic moose shows off the unique style of Sandy Graves' bronze work. Her animals each contain interesting and curves and negative spaces, giving them a lightness unusual in bronze work. Majesty stands on tall legs rooted in a piece of stone surveying his landscape.
---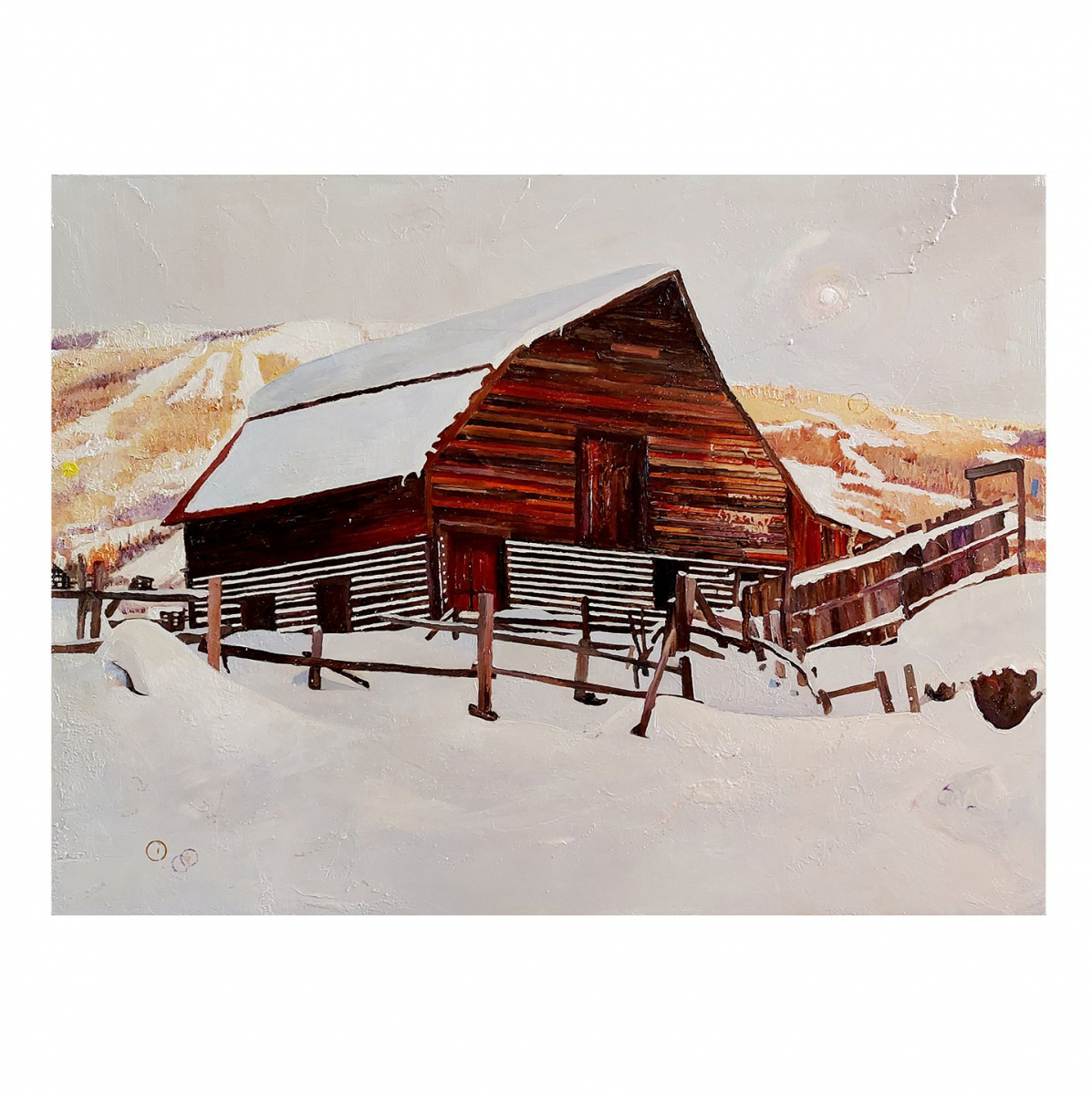 ---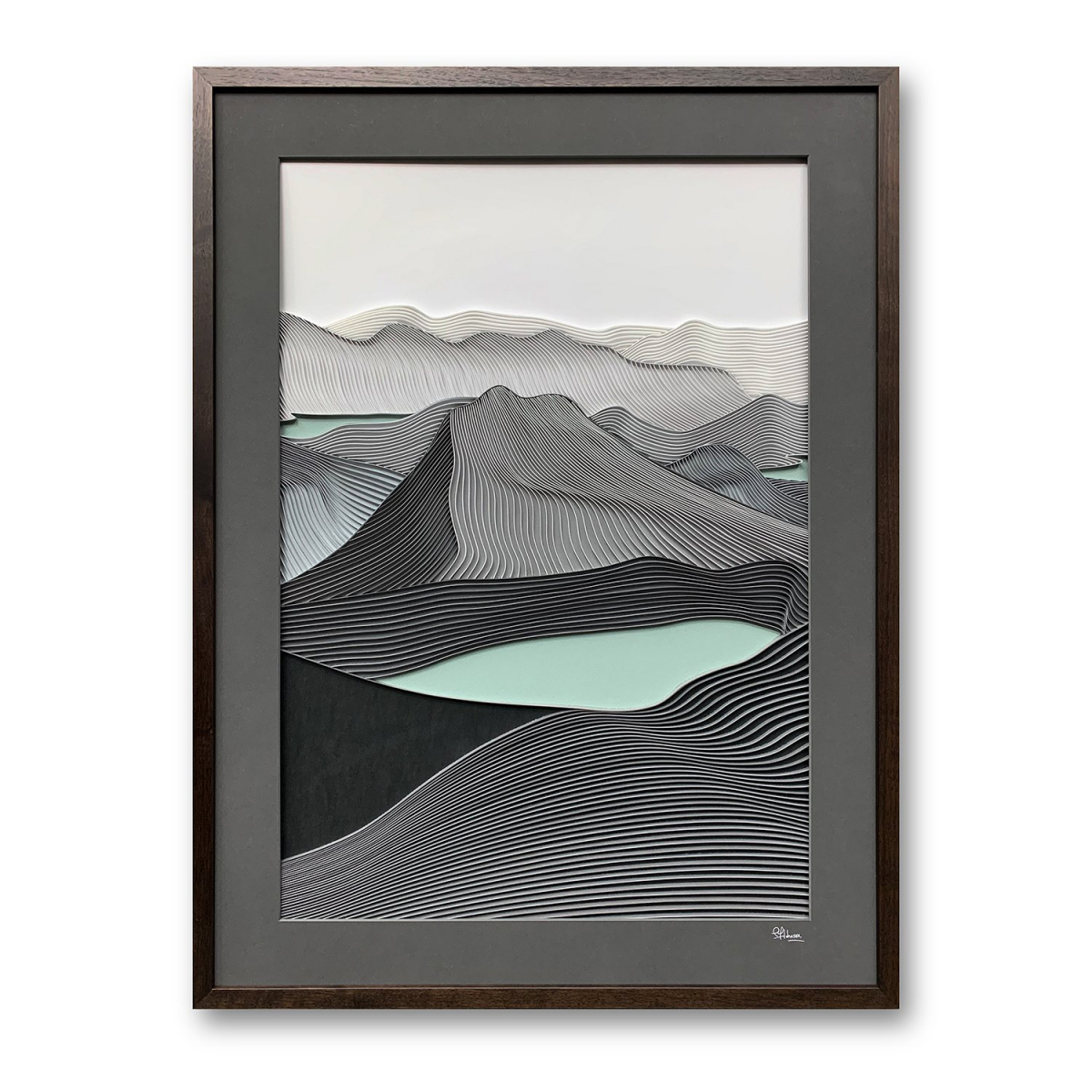 Perfectly Small
Paulina M. Johnson
Paper on Edge
34 x 26 inches (L x W)
Using the magical medium of paper standing on edge, Paulina M. Johnson creates visions of striking landscapes and waterways. Viewed from different angles, the colors and shapes change subtly. Paulina is a master of distilling a scene into its most important elements and using simplicity as a design element.
---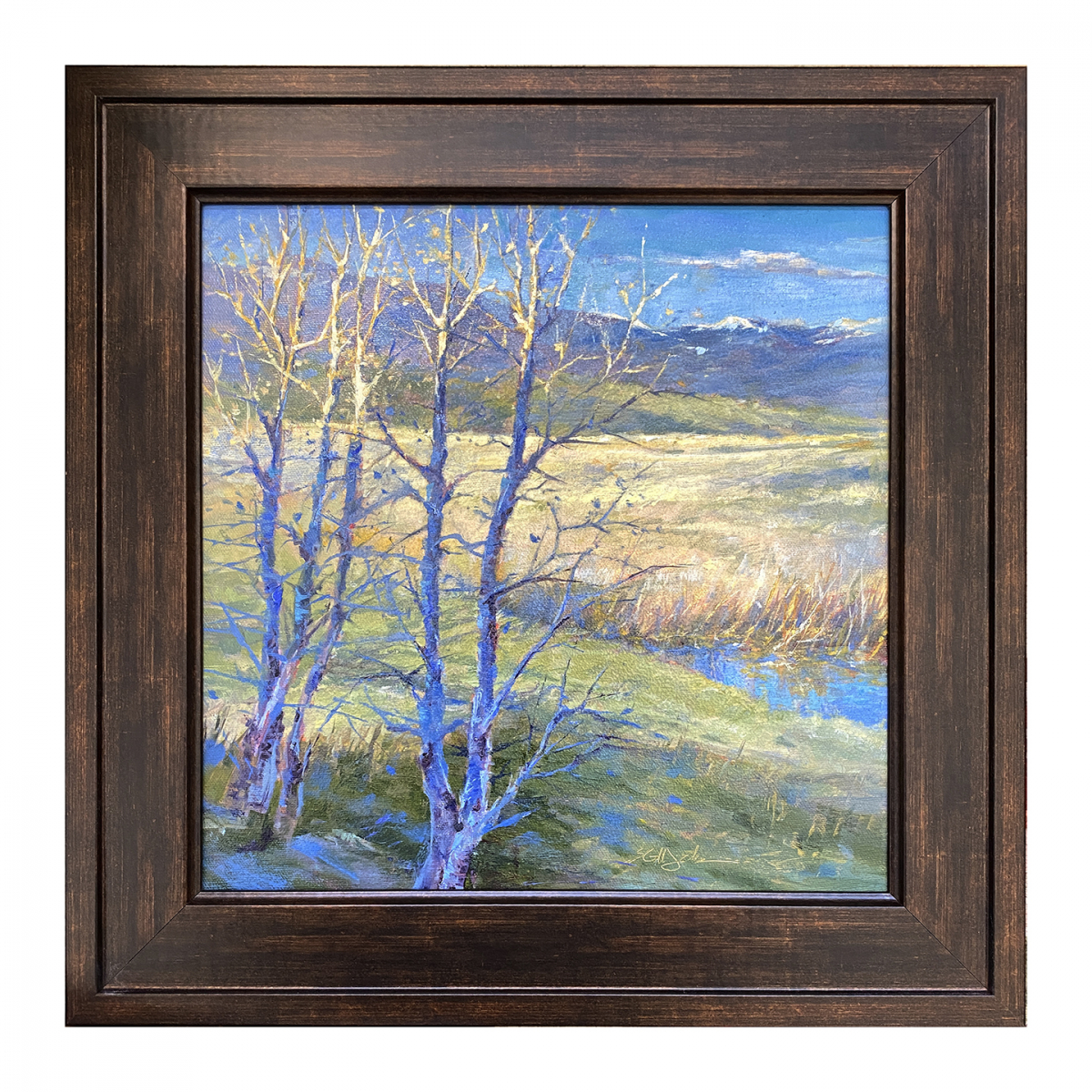 ---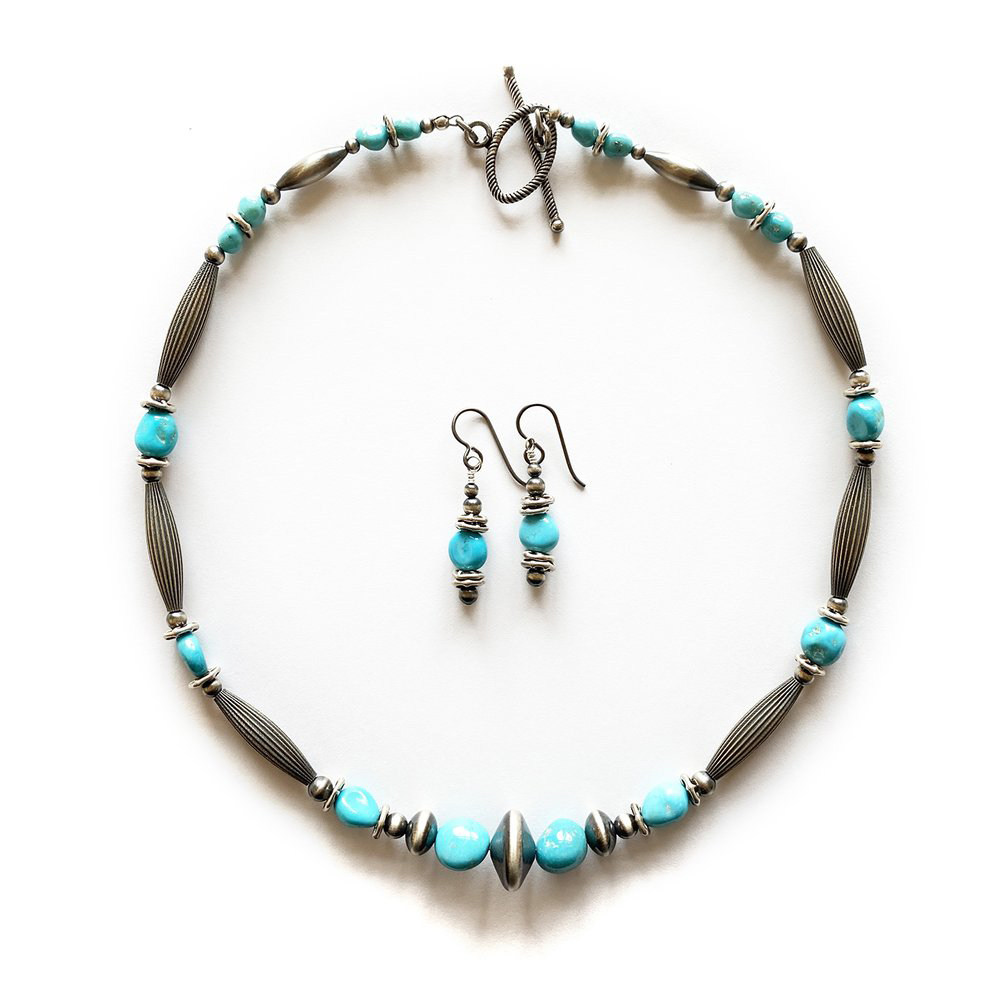 ---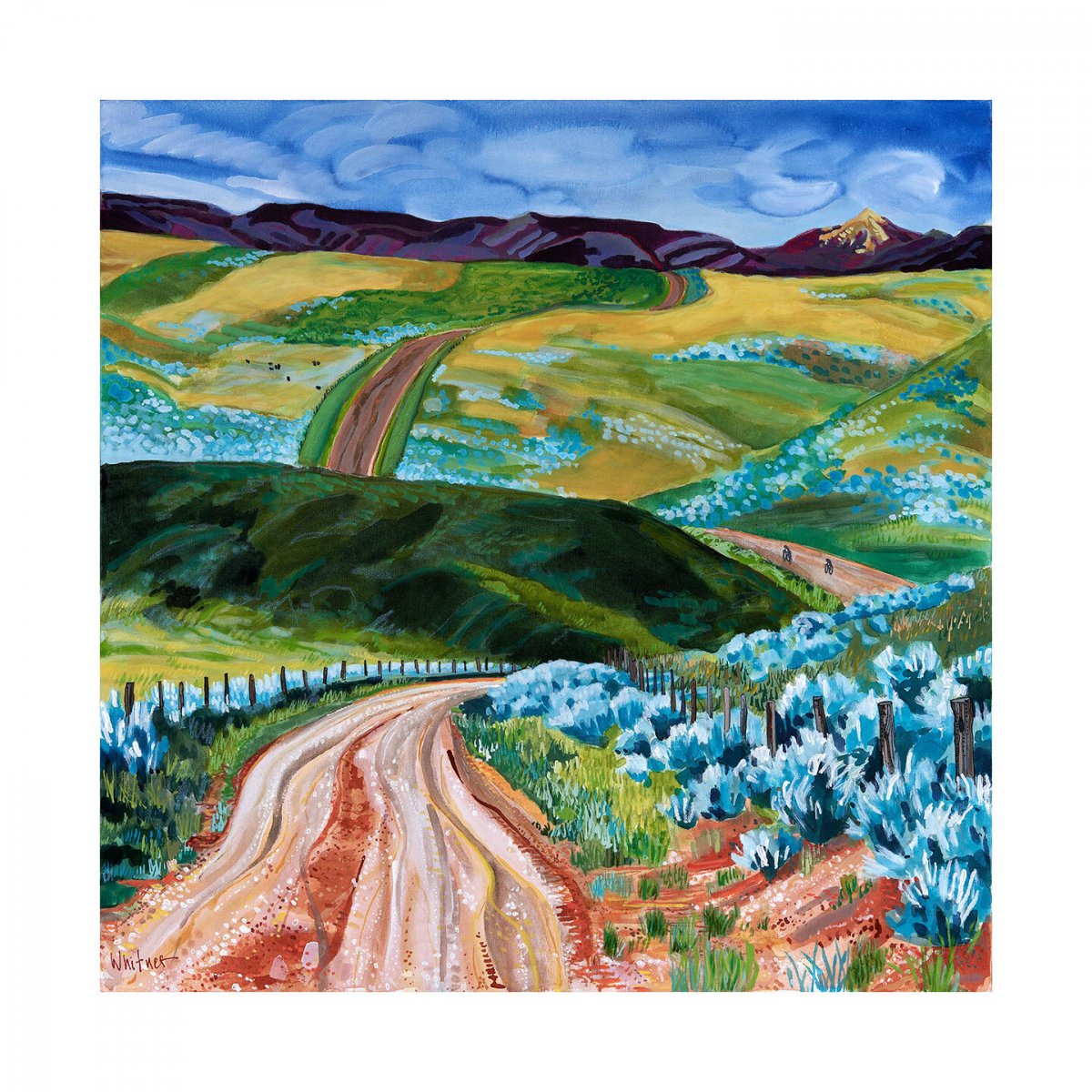 Steamboat Gravel
Lance Whitner
Acrylic on Canvas
30 x 30 inches (L x W)
While training for a gravel bike race around Routt County, Colorado, Lance Whitner stopped to sketch and photograph favorite scenes. These colorful landscapes highlight the beauty of the rolling hills, mountains, and gravel roads around Steamboat Springs in Lance's own distinctive style.
---