When Roopa Dudley was young, she came across the book The Picture of Dorian Gray. A timeless classic, one particular quote of author Oscar Wilde's resonated with her: "Every portrait that is painted with feeling is a portrait of the artist, not of the sitter. The sitter is merely the accident, the occasion. It is not he who is revealed by the painter; it is rather the painter who, on the coloured canvas, reveals himself."
Sheeba Nawaz as The Lady of Clubs, acrylic and mixed media on canvas board, 14 x 11"
That is what moves Dudley to paint portraits—the beauty she sees in her sitter's eyes. The background is utilized by adding signs and symbols which add history and mystery to an otherwise ordinary portrait. She enjoys incorporating playing card references because of their esoteric aesthetic. As far as color is concerned, she tends to use rich, saturated, bold colors full of fun and life.
Leticia Triana as The Lady of Hearts, acrylic and mixed media on canvas board, 14 x 11"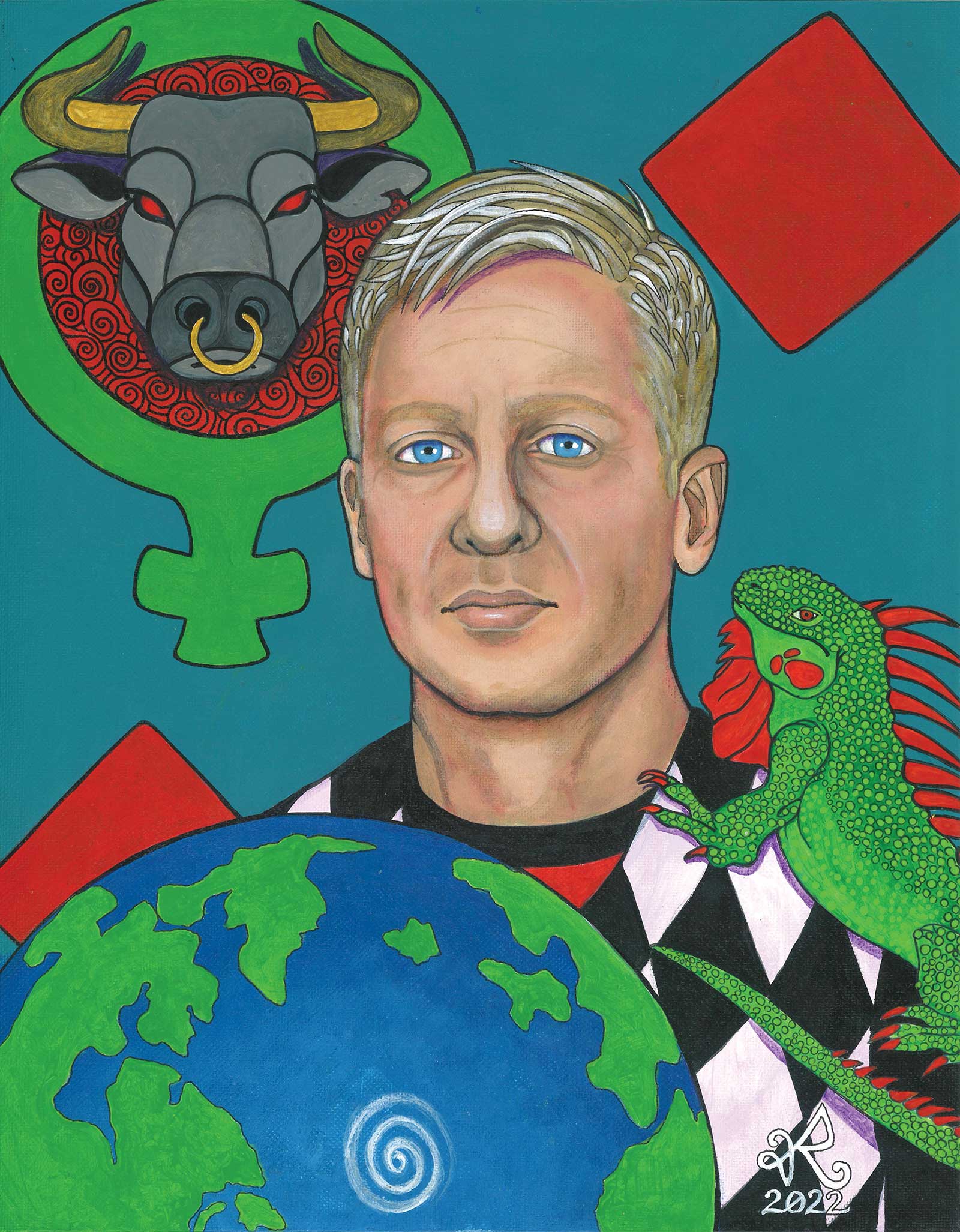 Marc Dudley as The King of Diamonds, acrylic and mixed media on canvas board, 14 x 11""The people I came to know over the years are now forever a part of my legacy," says Dudley. "To me, that is a splendid story. They all have contributed to shaping me for who I am today in some way or another and I, in return, honor their impact by making them immortals. Like the book by Oscar Wilde, I want my portraits to be a timeless classic." —
Want to See More?
www.RoopaDudley.com
(443) 695-8494
Powered by Froala Editor