The Wausau Museum of Contemporary Art in Wisconsin will exhibit paintings by Carmelo Blandino from January 7 through March 28, with a reception January 9 from 6 to 8 p.m. In the exhibition will be works from his ETHOS series, which he says is a celebration of inner dialogue with more mindful artistic awareness. In this spirit, he plans to explore relationships: man's relationship with the animal kingdom, our relationships with our selves and with each other, and our relationships with religion.
Stardust, acrylic and pastel on canvas, 72 x 120"
This series came to Blandino because he wanted to revel once again in his own foundational artistry, which he feels had become lost to him. These were elements such as lines and the simplicity and elegance of charcoal, which had changed to more expressive and colorful works in recent years. "I found myself wanting to create something simpler, something more linear," he says in his return to an older aesthetic. "With this series, I have intentionally reset my expressiveness to reflect that inner dialogue, thereby unearthing and rediscovering the structural drawings that have always existed underneath my completed works. I am celebrating their own cores of existence. To that end, have also abstained from adding any color, so as not to link this series to my past works."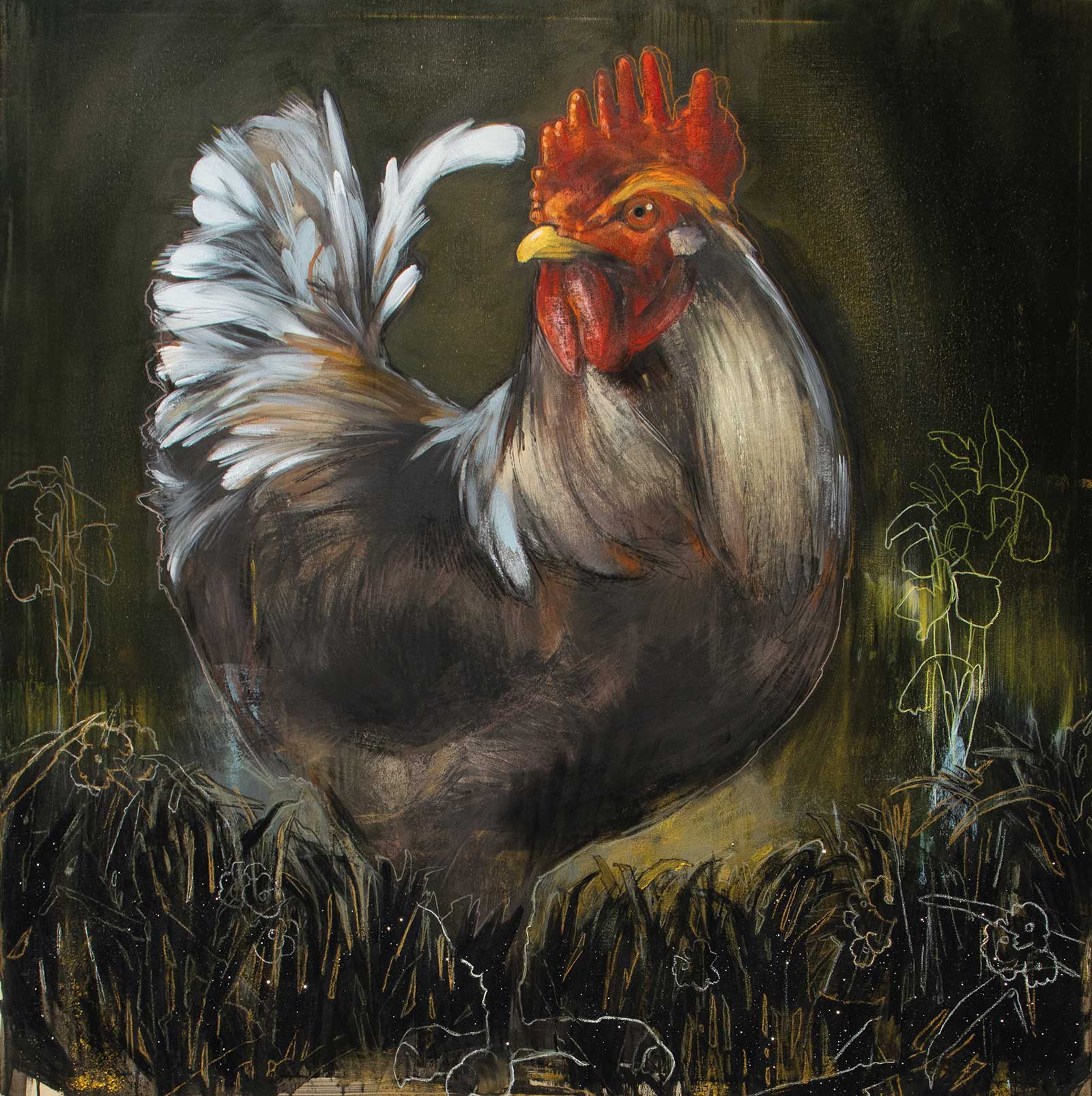 Splendid, acrylic and pastel on canvas, 60 x 60"
Order in Chaos, acrylic and pastel on canvas, 60 x 60"
Blandino says that circling back to charcoal invoked a rediscovery of colors that lean toward the monochrome. The new works are, in effect, large charcoal drawings rendered as paintings on canvas. They are intensely personal and a reflection of Blandino's current desire, which is to simplify aspects of his experiences and his life. ETHOS, he concludes, is built on an appreciation of all that exists at the core of his creative capabilities.
Blandino is represented by Galerie de Bellefeuille in Toronto, Canada, and at Method and Concept in Naples, Florida.
Want to See More?
(239) 216-2526
carmelo@carmeloblandino.com
www.carmeloblandino.com
Powered by Froala Editor