New Jersey native Anthony Migliaccio has exhibited extensively in national and state juried/invitational shows. His painting excursions have taken him to scenic locations throughout the U.S., Canada, Mexico and Europe. He has received numerous awards for his paintings and is listed in Who's Who in American Art. Migliaccio was the recipient of a Geraldine R. Dodge fellowship to paint in Italy and France in 2001, and he is included in the book New Jersey Artists Through Time, published in 2015.
Over the years, Migliaccio realized that inspiration, commitment, passion and a willingness to experiment have allowed him to develop and mature as an artist.
Cypress Road, oil, 38 x 42"
Early in his career as a high school art teacher, Migliaccio needed to become proficient in several mediums, such as painting, drawing, printmaking and ceramics. Several years later, he was introduced to plein air painting. That experience changed his life. Landscape painting in oils soon became Migliaccio's subject and medium of choice. Working with oils, Migliaccio focuses on composition, light, shadows and color relationships. His soft hues are inviting and help to draw the observer into the subject matter.
Sand Dunes, oil, 36 x 36"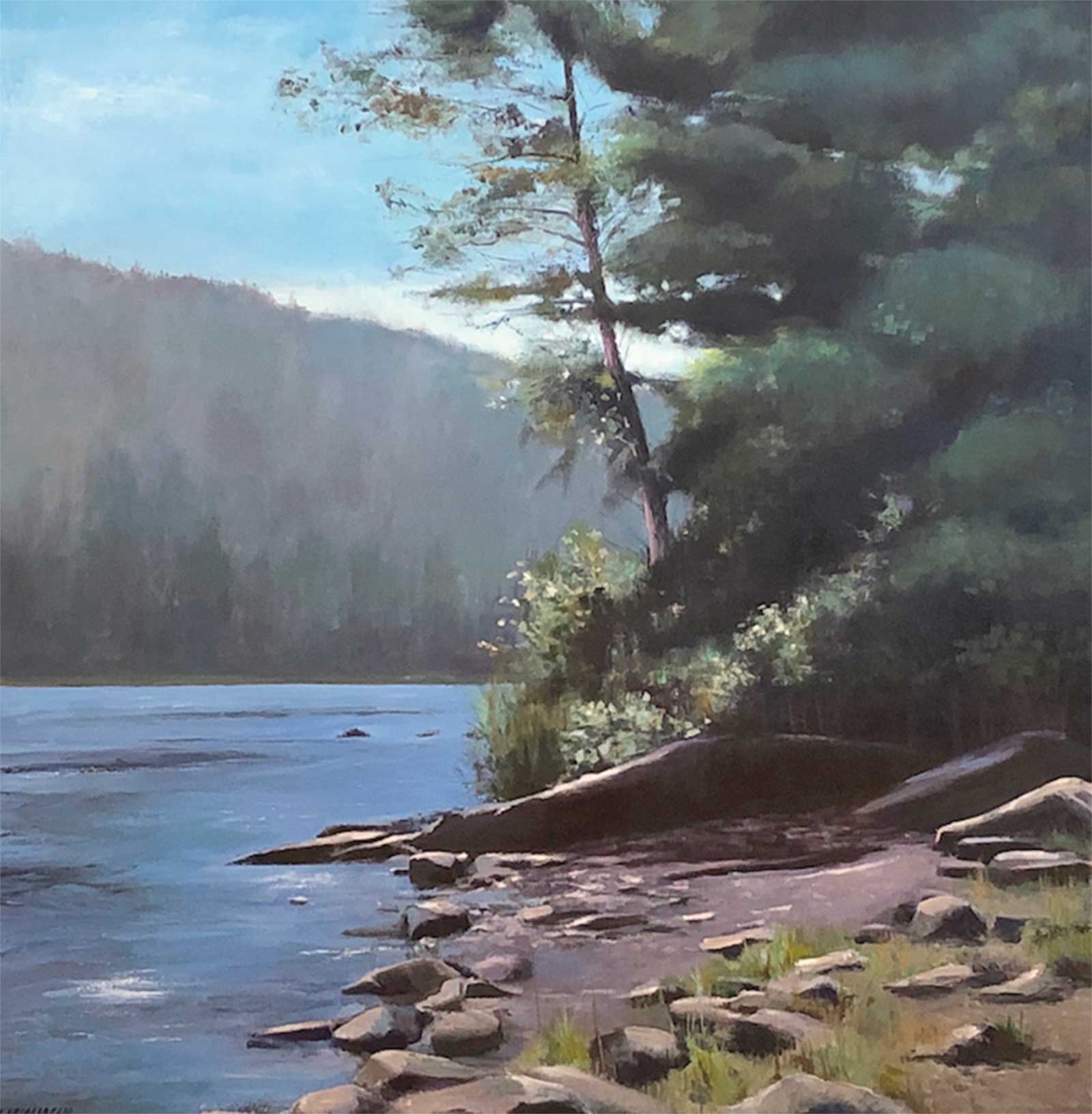 River Bank, oil, 36 x 36"
"When I discovered the plein air experience more than 20 years ago, I never looked back. Painting outdoors from life is challenging, exciting and it's an excellent exercise in maintaining the integrity of the subject matter in the studio," says Migliaccio. "Like most artists who work in this genre, I'm fascinated by changing light and often find myself painting the same subject at different times of day."
He is represented in New Jersey by Windsor Gallery and Veranda Fine Art. —
Want to See More?
(732) 233-4325 | www.anthonymigliaccio.com
Facebook: https://www.facebook.com/anthonymigliacciostudios
Instagram: https://www.instagram.com/anthony.migliaccio/


Powered by Froala Editor